Macron wants 'European army' to share UN Security Council seat and nukes with Berlin – Marine Le Pen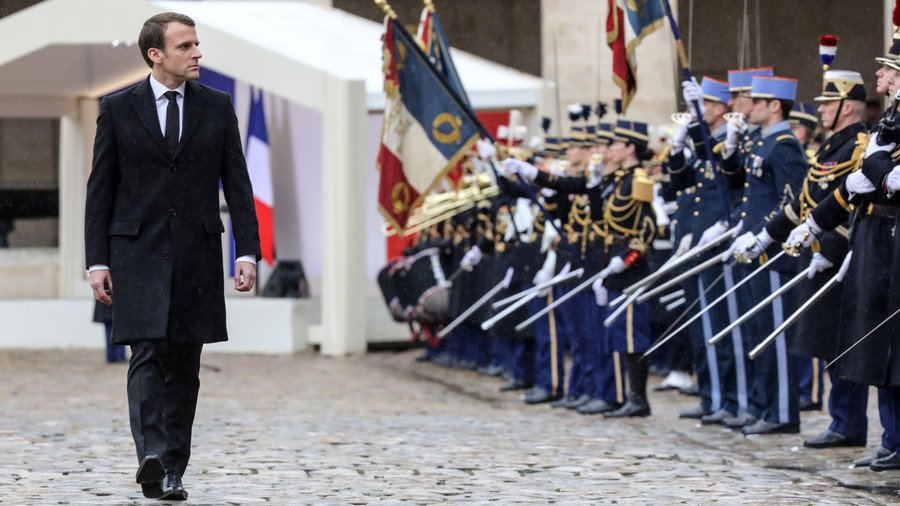 President Emmanuel Macron wants to create a "European army" in order to share France's permanent seat in the UN Security Council, as well as its nukes, with Germany, the head of the National Rally, Marine Le Pen said.
Macron wants to use the coveted "European army" to share the "place in the Security Council" and the French "nuclear arsenal" with neighboring Germany, Le Pen told RIA Novosti on Wednesday.
Le Pen, who leads the right-wing party National Rally (formerly known as the National Front) and was Macron's chief opponent in last year's presidential race, strongly opposes his idea of establishing EU military structures.
"To maintain peace, every nation must have its own national army but not allow it to participate in joint military actions, if required," she said.
France belongs to the 'P5 states', five permanent members of the UN Security Council with veto power. Germany can only be elected to sit in the council for a two-year term as a non-permanent member. In 1990, it pledged to not develop or maintain its own nuclear weapons.
The idea to create a "real European army" was voiced by Macron earlier this month. The president said that such a military force is needed to protect Europeans from Russia, China, "and even the US."
Macron made those remarks in the days leading up to the 100th anniversary of the end of the World War I, and two weeks after the US President Donald Trump announced his decision to pull out of the landmark Intermediate-Range Nuclear Forces Treaty.
Macron's approach received support from German Chancellor Angela Merkel. The EU should "work on a vision" of establishing a real European army in the future, she stated, addressing the members of the European Parliament in Strasbourg.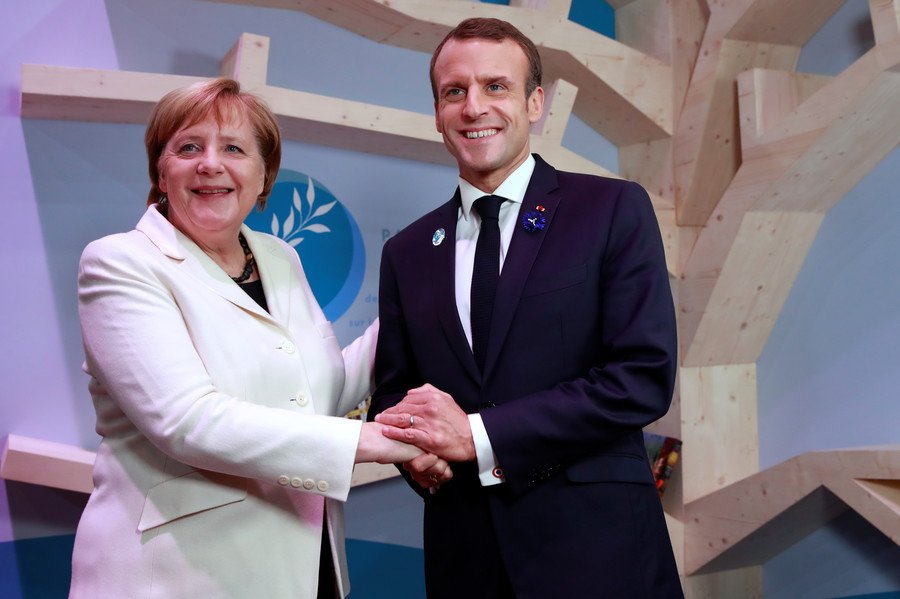 The same vision, however, quickly resulted in fallout with President Trump, who blasted Macron, saying that France should instead contribute more to NATO rather than promoting the idea of setting up a new joint military force in Europe.
Emmanuel Macron suggests building its own army to protect Europe against the U.S., China and Russia. But it was Germany in World Wars One & Two - How did that work out for France? They were starting to learn German in Paris before the U.S. came along. Pay for NATO or not!

— Donald J. Trump (@realDonaldTrump) 13 ноября 2018 г.
Marine Le Pen also believes that creating a European army would be a bad solution. "An army is an element of the nation's sovereignty. European sovereignty doesn't exist. Europe is not a nation. I would rather like it to be a space for European cooperation."
You can share this story on social media: