'Big CAT?!' Taxi driver shocked as a passenger brings LEOPARD in cab (VIDEO)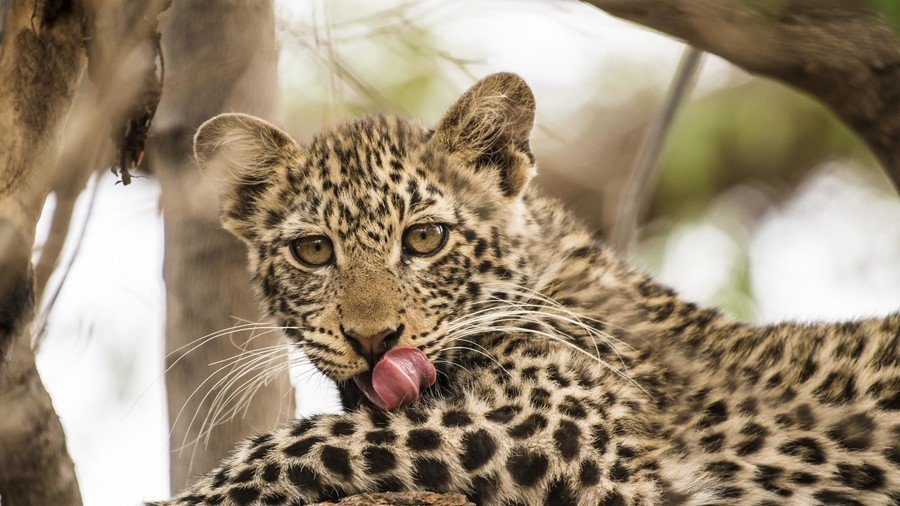 Modern taxi drivers are used to having to accommodate passengers' requests, from XXL cabs to being pet-friendly. But one Russian driver was left mind-boggled when a passenger told him he'd be boarding with his… leopard.
According to local news outlet Homsk, the driver, from the Russian city of Yekaterinburg, received a call with an unheard-of request along the lines of: "I will go with a big cat in my arms (leopard)."
That turned out to actually be the case as the passenger showed up with the feline predator, who sat on his owner's knees in the passenger seat for the duration of the trip.
Far from being aggressive or fearful, a baffling video making the rounds on YouTube shows the leopard purring as he calmly sits on his owner's knees while the cab travels through the Russian city of Yekaterinburg.
READ MORE: Wildlife official who killed 'whole family of baboons' faces backlash, calls for resignation
The feline can be seen sitting just a few inches away from the taxi driver as he leans over the dashboard and looks on at the roads through which the cab drives through.
The taxi driver hailed the unique trip saying: "It's epic, you don't carry a leopard every day," Russian paper Metro reports.
If you like this story, share it with a friend!
You can share this story on social media: