Highway to hell? WATCH sinkhole swallowing major Israeli road after flooding (VIDEO)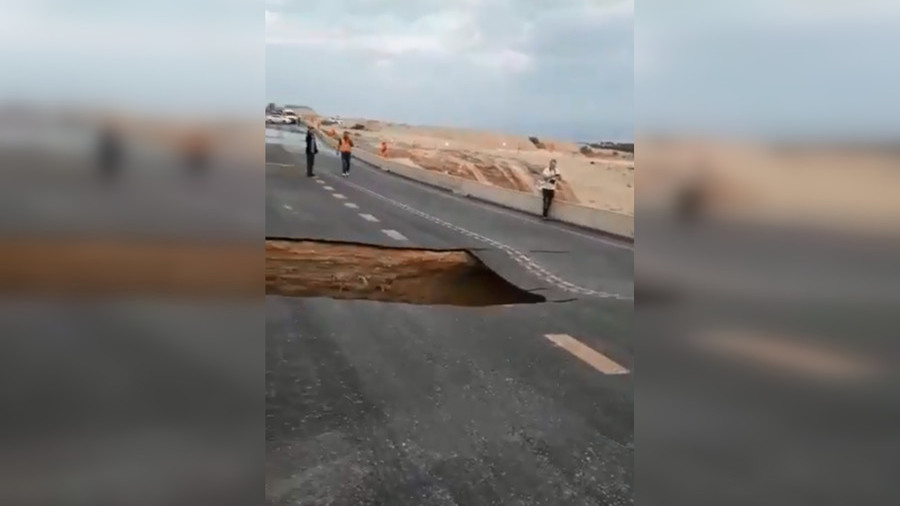 A sinkhole has consumed part of a major highway along the Dead Sea coast after heavy rains battered Israel, causing severe flooding. Police fear similar incidents may occur in the coming days.
Israel has recently suffered from rising floodwaters in several areas, and had to dispatch a rescue team for four hikers stranded in a cave in Nahal Og, not far from the collapsed road, according to the Times of Israel.
READ MORE: Invasion of the mud monster: California can't stop onslaught of seeping soil
Witnesses captured the stunning moment when a part of Route 90 vanished in broad daylight on Friday after it had been washed out by mudflows.
The incident caused some traffic disruption as part of the highway near Kidron Valley was briefly closed in both directions.
As rainfall is expected to continue, the police have warned drivers that the road is unsafe and the same thing could happen on any other part of the route, which is the longest in Israel.
You can share this story on social media: