Macron reportedly asked Putin & Trump not to steal limelight in Paris with Helsinki-style meeting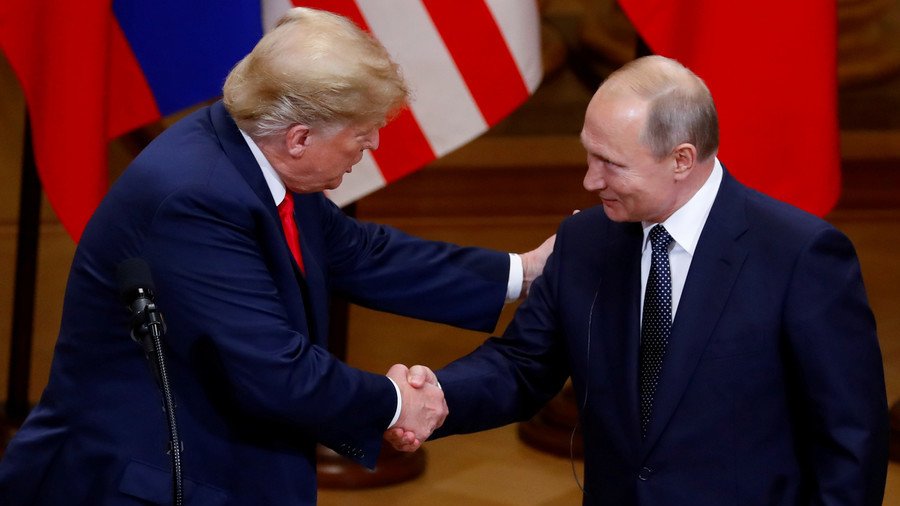 Vladimir Putin and Donald Trump will not hold a full-fledged meeting when they both visit a WWI commemoration in Paris because their host, Emmanuel Macron, asked them not to draw attention from the main event, a report claims.
There was speculation that the US and Russian leaders may have a comprehensive bilateral meeting on November 11, when both will attend the centennial commemoration of the end of World War I in France. But their French counterpart, Emmanuel Macron, was worried that if it happened, the meeting would steal the limelight from the main event – so he asked them not to do it, Kommersant reported, citing an anonymous European diplomatic source.
"Everybody was wondering why the format of the meeting between Putin and Trump, which was announced after the visit of [US National Security Adviser] John Bolton to Russia, was changed. They explained it with high politics, but the real explanation is quite simple," the source was quoted as saying.
Who could have imagined that in 2018 the 'Sun King' style is still alive and kicking? Well, c'est la vie, as they say.
Neither of the three nations involved would officially confirm or deny the claim, instead offering pleasantries about how packed the agenda of the world leaders visiting Paris this weekend will be.
READ MORE: White House invites Putin to Washington 'in early 2019'
Russian President Vladimir Putin and US President Donald Trump are now expected to meet on the sidelines of the G20 summit in Argentina. Putin will visit the US in early 2019, according to current plans.
If you like this story, share it with a friend!
You can share this story on social media: