At least 7 killed as bus carrying Christians attacked in Egypt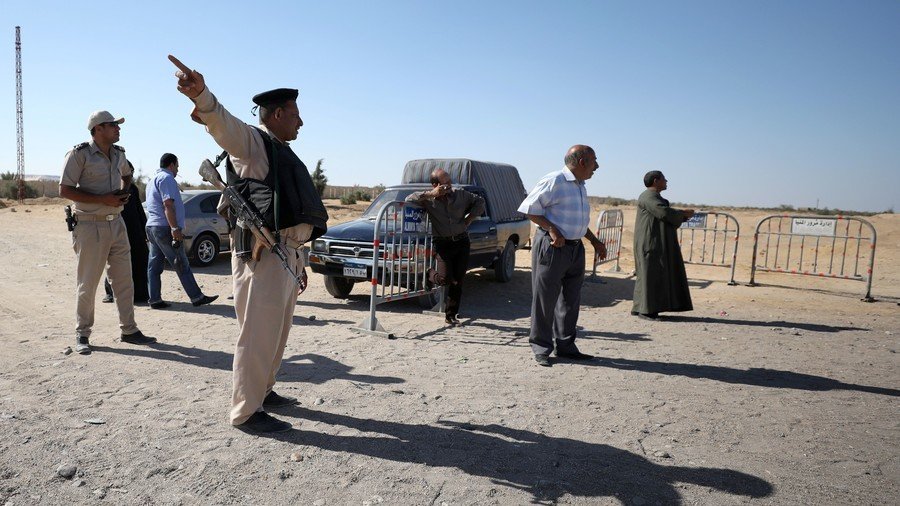 At least seven people were killed and more than a dozen wounded in an attack on a bus taking Coptic Christians to a monastery in Minya, Egypt. Islamic State terrorists later claimed responsibility.
Heavy gunfire reportedly broke out as a bus carrying Coptic Christian pilgrims was on its way to the Monastery of Saint Samuel the Confessor.
A graphic video purportedly showing the aftermath of the attack has been circulating on social media.
A similar attack occurred in 2017, when masked gunmen opened fire on a bus convoy carrying Copts to the same monastery, killing 28 people and injuring 22.
Following the attack, Egyptian President Abdel Fatah el-Sisi vowed to press forward with his campaign against the Islamist militants on the Sinai Peninsula. "I wish a speedy recovery to the injured and assert our determination to fight dark terrorism and to pursue the perpetrators," he said in a Twitter post.
Bus carrying Christians near St Samuel Monastery in Minia #Egypt has been attacked. Graphic footage & video are published now on social media. People are reporting casualties and deaths, similar to the first attack which has targetted the same location last year as well

— Andrew Gerges🇪🇬🇺🇸 (@andrewgergess) November 2, 2018
Islamic State's (IS/ISIS/ISIL) propaganda arm later claimed responsibility, according to AFP.
Coptic Christians have been repeatedly targeted by terrorists. In August, a would-be suicide bomb attack against Copts in Cairo was thwarted after the attacker's explosive device detonated en route to a Christian church, killing only himself. But other attacks carried out by Islamic State (IS, formerly ISIS) have been far more deadly.
In 2016, at least 25 people were killed in a suicide attack on a Christian church. In April 2017, two suicide bombings on Palm Sunday at two Coptic churches in Cairo killed at least 47.
Like this story? Share it with a friend!
You can share this story on social media: