'The purge is not a joke': 100+ arrested in Paris after violent Halloween riots (VIDEOS)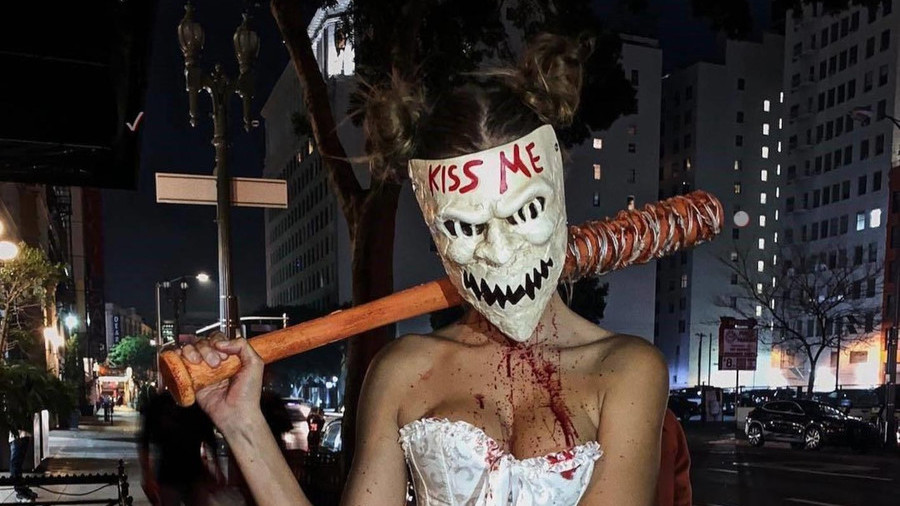 A call for a violent Halloween night "purge" sparked a crime spree in the suburbs of Paris. Inspired by the dystopian films in which all crime is legal for one night, hundreds of revelers looted and pillaged the French suburbs.
Police say messages circulating on social media, calling for a "purge" against the authorities, were responsible for the violence, including robberies and assaults on cops. Roving gangs of masked youths attacked one officer with acid and looted several shops, breaking windows and setting trash cans on fire.
Police fired tear gas grenades at the roving packs of youths and arrested more than 100. "Halloween must remain a celebration," said Interior Minister Christophe Castaner.
"The purge is not a joke, the purge is a threat."
The Halloween night violence was actually less severe than a year ago. Some 15,000 police were deployed across the country in anticipation of the chaos, and a 19-year-old Grenoble man who authored one of the Snapchat messages calling for the purge was detained earlier this week. He later said the message was a joke and urged the public not to commit violent acts, but police arrested him anyway.
Such outbreaks of suburban violence are nothing new in France. Youth gangs in depressed French suburbs have been taking to the streets on New Year's Eve and Bastille Day since at least the early 1990s to torch cars and raise a ruckus. The French do not traditionally celebrate Halloween.
The "Purge" films depict a not-too-distant future in which the government gets rid of "undesirables" by allowing citizens to "purge" one night a year, releasing their frustrations by looting, rioting, and slaughtering their neighbors, rivals, and total strangers.
Think your friends would be interested? Share this story!
You can share this story on social media: