'Stop intervention & proxy wars, let Syrians decide their future' – British baroness to RT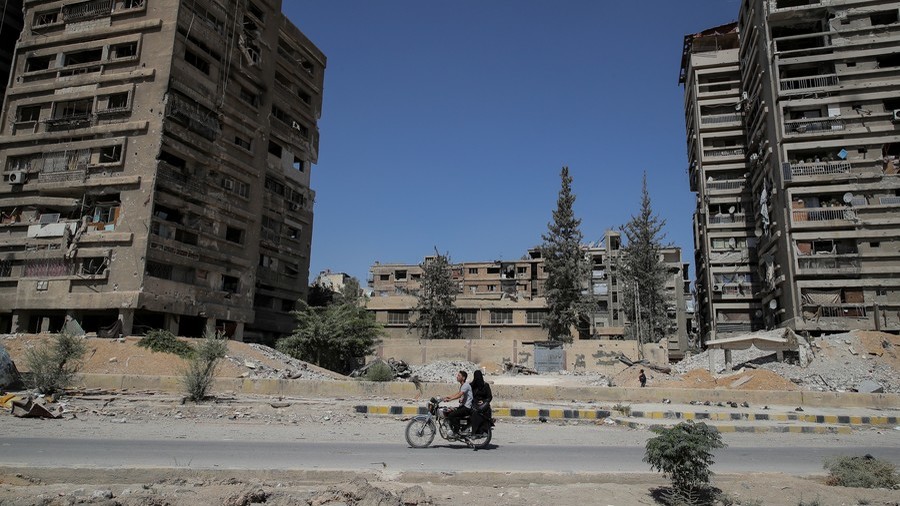 Baroness Cox, who recently took a fresh portion of criticism over her view of Syria – which doesn't fit into mainstream narrative – told RT that it's time for the West to stop its "interventionist" and "proxy wars" politics.
Caroline Cox, a baroness and Life Peer in the House of Lords who visited the war-ridden Syrian on numerous occasions, came under fire this week for her speech on Syria, which some mainstream media deemed "pro-Syrian." Earlier this year, she was also slammed for travelling to the war-torn state to meet with local establishment, but also with ordinary civilians.
READ MORE: Terrorists may have benefited from millions worth of US aid for Iraq & Syria – report
That meeting, touted as a sign of solidarity with the country's Christian community, was also criticized in an internal Foreign Office memo, according to the Times. The visit was "used by the regime as propaganda to undermine the UK's position on Syria," the FCO alleged.
Speaking to RT, she argued that people from all layers of Syria's society – ranging from parliamentary people in Damascus to doctors in Aleppo – are keen to have peace, but are also concerned about the Western meddling.
"Their completely united view is that they're very, very worried about UK's foreign policy of forced regime change," Baroness Cox said, adding she "feels passionately" that these voices ought to be heard in the West.
Calling some of the actions of the Syrian government "not condonable," she nevertheless reminded: "What the jihadists had done – atrocities and creating the reign of terror – is much worse," she argued.
"My bottom line position is that Syrian people decide their own future. Let's stop intervening, the proxy wars."
According to the information she obtained from "questions in parliament", the UK government has used "at least 200 million pounds of taxpayer money to support" the rebel factions.
"I feel sorry that the UK … supports the jihadist groups, and it just prolongs the suffering of the people of Syria."
Think your friends would be interested? Share this story!
You can share this story on social media: