Group dressed as KKK members near Islamic centre sparks N. Ireland hate crime probe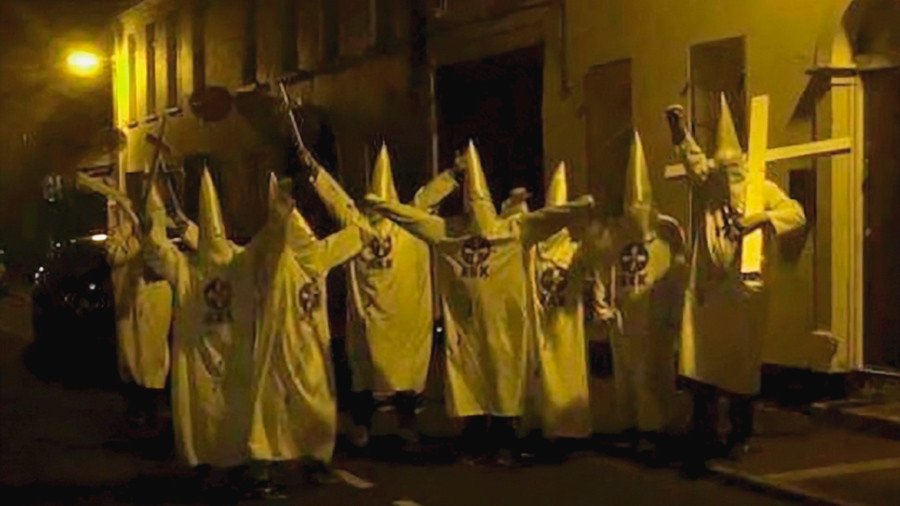 Eight people were spotted dressed as members of the Ku Klux Klan outside a Muslim community hall in Northern Ireland. The group has been blasted as "barbarian" on social media, while the incident is being treated as hate crime.
Pictures emerged on social media of eight individuals in the white supremacist group's uniform as they stood near the Bangladesh Islamic Centre in Newtownards, County Down, on Saturday night.
Chief Constable George Hamilton branded the incident as "disgusting and distasteful" on BBC NI's The Nolan Show, and promised it would be investigated. The same center was targeted in August last year when a pig head was placed on its door.
Democratic Unionist Party (DUP) MLA Peter Weir tweeted that the pictures showed "malevolent intent."
The incident sparked outcry on social media.
Political commentator Mo Ansar pointed out how the Muslim population makes up only a minor fraction of Northern Ireland's population and yet the abuse they suffer is relentless.
Another blasted the incident as "shocking racism" and blamed Prime Minister Theresa May for her "divisive politics."
Others slammed the group as "barbarians."
While one netizen used a gif to convey his dismay at the group's decision to dress up as KKK members.
You can share this story on social media: