US delivers largest ammunition shipment to Europe since bombing of Yugoslavia in 1999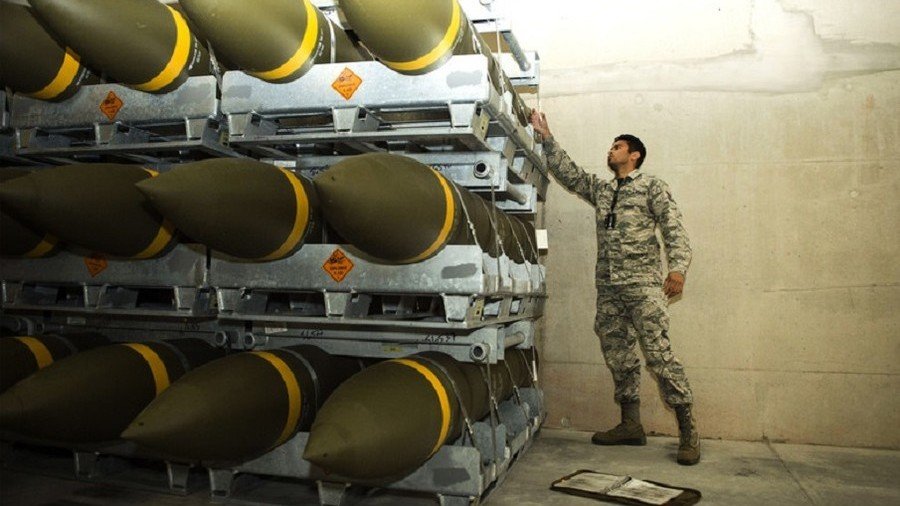 Ramstein Air Base in Germany has received around 100 containers of ammunition in the largest delivery of ordnance to the US forces in Europe since the NATO bombing of Yugoslavia in 1999.
The US Air Forces in Europe – Air Forces Africa said that "a variety of munitions rolled into Ramstein during the month of October." The delivery is intended to support NATO's European Deterrence Initiative and pump up the resources available to US Air Force in Europe.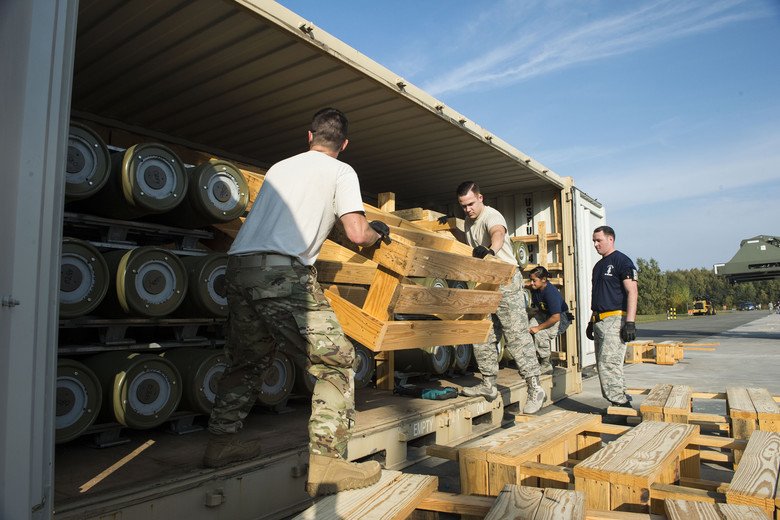 The Pentagon is aiming to improve the response time of the US military by pre-positioning ammunition, fuel and equipment to be able to "provide a rapid response against threats made by aggressive actors," it said.
Ramstein is the largest US overseas airbase and "a major airlift hub… so our main job is to get munitions where they need to be on time," Master Sgt. Arthur Myrick, 86th Munitions Squadron munitions flight chief, explained. "These are real-world munitions to fulfill real-world objectives. That's the reason we are downloading these things: to make sure we have the capability to move the fight forward if need be."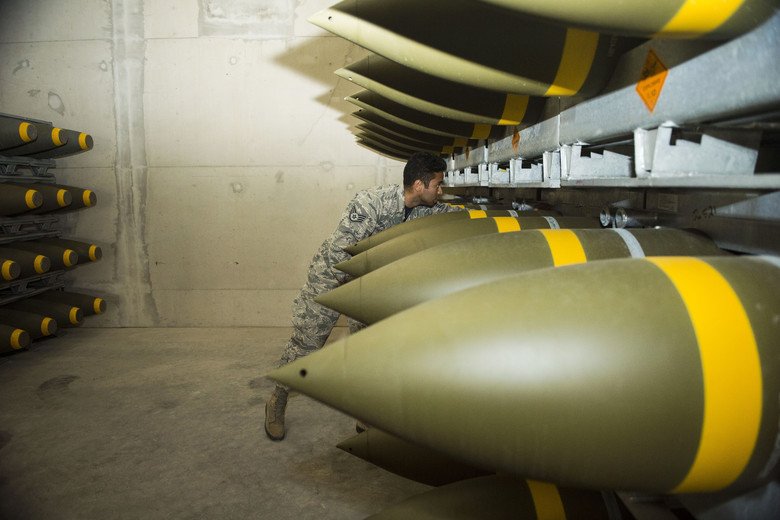 Master Sgt. David Head, 86th MUNS Munitions Operations section chief, noted that the shipment was "the largest… of its kind since Operation Allied Force, which took place in 1999."
Back then, the US and its allies launched airstrikes in what was then Yugoslavia, without the backing of the UN Security Council, after blaming Belgrade for "excessive and disproportionate use of force" in a conflict with an ethnic Albanian insurgency in Kosovo. NATO warplanes carried 900 sorties during the brutal 78-day bombing campaign, which officially claimed at least 758 civilian lives. But Serbian sources say the actual death toll was twice as large.
Since the start of the Ukrainian conflict and Crimea's reunification with Russia in 2014, NATO has deployed thousands of troops and heavy weaponry to the Baltic States, Poland and southeastern Europe. Large-scale drills involving Western troops are taking place near the Russian border on a regular basis, while NATO warships are patrolling the Black Sea on a rotational basis, never leaving the area unattended.
The US-led bloc explained its build-up by the need to reassure its Eastern European allies in light of what it calls Russia's "aggressive behavior." Moscow has repeatedly denied claims that it has expansionist plans, and said that NATO's actions increase the risk of conflict and undermine security in Europe.
Think your friends would be interested? Share this story!
You can share this story on social media: