Woman stabs 14 kids in Chinese kindergarten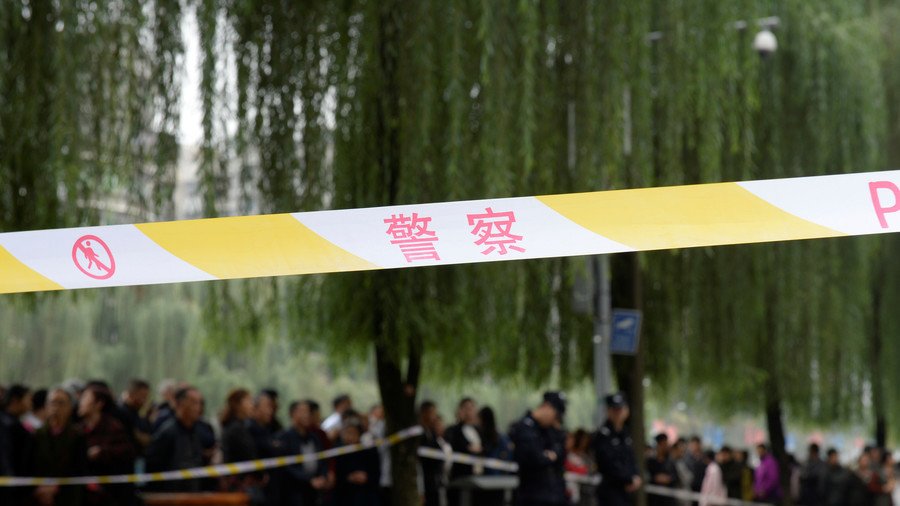 A total of 14 children are being treated for stab and slash injuries after a woman wielding a kitchen knife attacked pupils at the gate of a kindergarten in Chongqing, southwest China, according to police.
The attack took place as the children were being led back to class from a nearby park after their morning exercise on Friday.
Identified by local police only by her surname, Liu, the 39-year-old assailant was apprehended by the kindergarten teachers and security guards.
One witness told CNN that elderly people out shopping had intervened to stop the woman, adding that "the teachers were dumbstruck."
Distressing footage of her arrest has surfaced online, showing a fierce confrontation between the woman, flanked by police officers, and angry bystanders.
Some made attempts to attack the woman, while police pushed them back to keep them at bay.
A crowd of police officers, parents and children can also be seen outside the kindergarten.
Upon her arrest, Liu is believed to have told police she was mistreated by the Chinese government. However, it remains unknown why she specifically targeted the school's children and a police investigation is underway.
Initial reports that two of the children were killed in the attack have not been confirmed, but according to BJ News, four of the victims received serious injuries and are being treated at Children's Hospital of Chongqing Medical University.
The other ten are being treated at Banan People's Hospital.
WARNING: DISTURBING VIDEO
Think your friends would be interested? Share this story!
You can share this story on social media: