'Meme-killing' EU regulation could end YouTube as we know it, CEO warns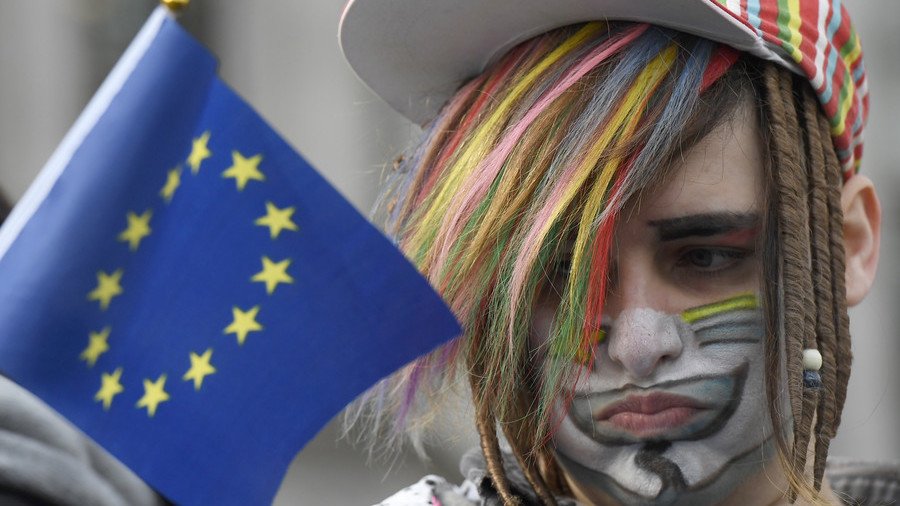 YouTube's CEO has urged creators on the popular video site to organize against a proposed EU internet regulation, reinforcing fears that the infamous Article 13 could lead to content-killing, meme-maiming restrictions on the web.
The proposed amendments to the EU Copyright Directive would require the automatic removal of any user-created content suspected of violating intellectual property law – with platforms being liable for any alleged copyright infringement. If enacted, the legislation would threaten "both your livelihood and your ability to share your voice with the world," YouTube CEO Susan Wojcicki warned the site's content creators in a blog post on Monday.
The regulation would endanger "hundreds of thousands of job," Wojcicki said, predicting that it would likely force platforms such as YouTube to allow only content from a hand-picked group of companies.
"It would be too risky for platforms to host content from smaller original content creators, because the platforms would now be directly liable for that content," Wojcicki wrote.
While acknowledging that it was important to properly compensate all rights holders, the YouTube chief lamented that the "unintended consequences of Article 13 will put this ecosystem at risk."
She encouraged YouTubers to use the #SaveYourInternet hashtag to tell the world how the proposed legislation would impact them personally.
"RIP YOUTUBE..IT WAS FUN," read one rather fatalistic reply to the post. Another comment worried that Article 13 would do "immense damage … particularly to smaller creators."
The proposal has stirred considerable controversy in Europe and abroad, with critics claiming that the legislation would essentially ban any kind of creative content, ranging from memes to parody videos, that would normally fall under fair use.
Alphabet, the parent company of Google and YouTube, has opposed Article 13 for months. The measure was advanced in June by the European Parliament. A final vote on the proposed regulation is expected to take place sometime next year.
World Wide Web inventor Tim Berners-Lee and Wikipedia founder Jimmy Wales have also spoken out against Article 13.
Think your friends would be interested? Share this story!
You can share this story on social media: