More than 50 killed as train runs over people in northern India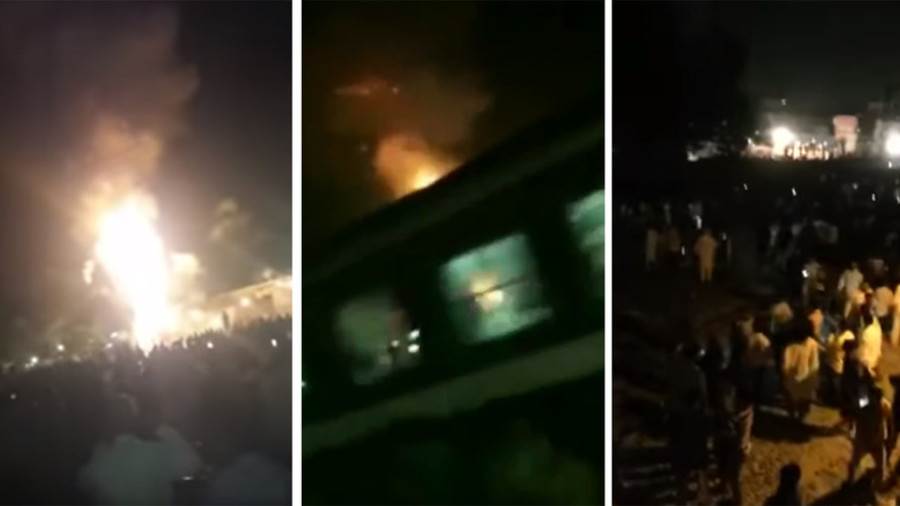 A religious celebration ended in tragedy in India, as a passenger train plowed through a crowd who had gathered for a Hindu effigy-burning ceremony in Amritsar, near the Pakistani border, killing at least 50 people.
As smoke obscured vision, and the loud bangs of firecrackers masked its approach, the train barrelled through the crowded religious rally, held alongside a railway track on Friday evening. Magistrate of Amritsar Rajesh Sharma has confirmed that 50 bodies have been found, with more feared dead.
The crowd had gathered to burn an effigy of Hindu demon-king Ravana, the culmination of the yearly festival of Dussehra. The effigy-burning had drawn as many as 700 spectators, crowded together alongside the railway line.
Video footage from the scene shows the terrifying moment of the accident:
Witnesses report several children among the victims, and rescue operations are currently underway, as police and volunteers search for bodies under the debris.
Prime Minister Narendra Modi has extended his deepest condolences to the families of the dead, while Punjab chief minister Amarinder Singh has promised a government payout of 500,000 rupees (around $6,800) to the victims' next of kin.
Earlier this month, a train derailment killed seven people and injured 60 more in Uttar Pradesh, over 1,000 km from Amritsar. Train accidents are tragically common on India's overcrowded and underfunded rail network, and another derailment in Uttar Pradesh killed 23 people and injured over 120 one year beforehand.
Think your friends would be interested? Share this story!