Explosive device caused blast at Crimean college – anti-terrorism officials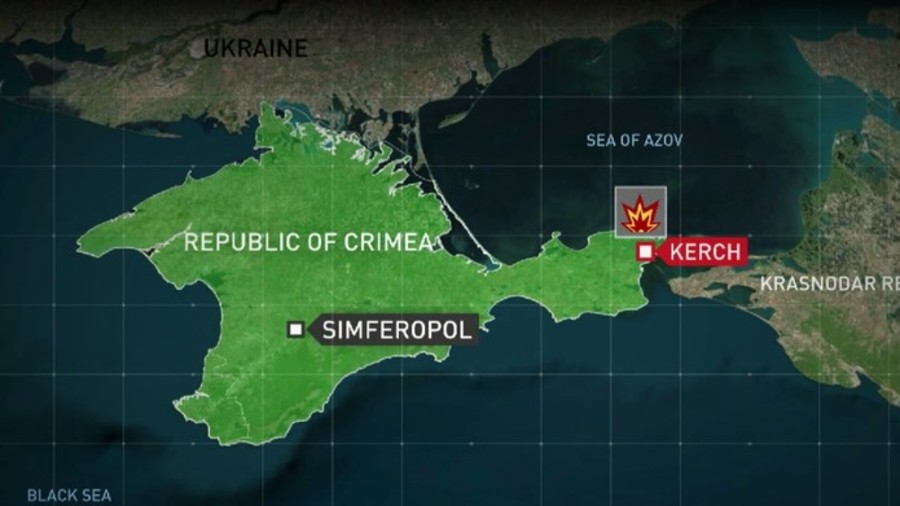 An unidentified explosive device caused the blast at a college in the Crimean city of Kerch, Russia's anti-terrorist authorities have confirmed. The site is being swept by FSB explosive ordnance teams.
"There was a detonation of an unidentified explosive device in Kerch," Russia's National Anti-Terrorist Committee (NAC) said. The agency confirmed that 18 people were killed in the blast and at least 50 were injured. Casualties have been rushed to hospitals. Medics confirmed that 34 people have been hospitalized so far.
Kremlin spokesperson Dmitry Peskov said investigators are considering terrorism as the possible cause of the incident.
Witnesses told RT that, apart from the blast, they heard gunfire inside the college. Some saw men with their faces covered burst into the building and open fire at students and teachers. The unknown gunmen were apparently armed with assault rifles and were throwing firecrackers.
Crimea's ombudsman said most of the victims of the blast were students. "They are students, children are among the most affected," she told Interfax news agency.
Other witness accounts began spreading on Russian social media. "There was a blast and then the shooting… we started jumping out of the windows… children's bodies were lying all over the place," said a voice apparently belonging to a student of the college.
The testimony that you can hear on the video first surfaced on Russian social network Vkontakte, and cannot be independently verified. The girl is heard saying that she saw her friend shot and killed before her eyes.
When the powerful blast rocked the technical college, preliminary reports suggested that a gas leak might have caused the incident. However, the site has been cordoned off and is currently being inspected by FSB explosive ordnance teams and forensic experts.
An NAC spokesman said FSB and police task forces had been dispatched to Kerch. All law enforcement units are working on investigating the blast and "preventing other possible explosions."
Russia's Health Minister Veronika Skvortsova is set to arrive to Crimea to coordinate relief efforts.
Think your friends would be interested? Share this story!
You can share this story on social media: