Venezuela drops US dollar, will use euro for international transactions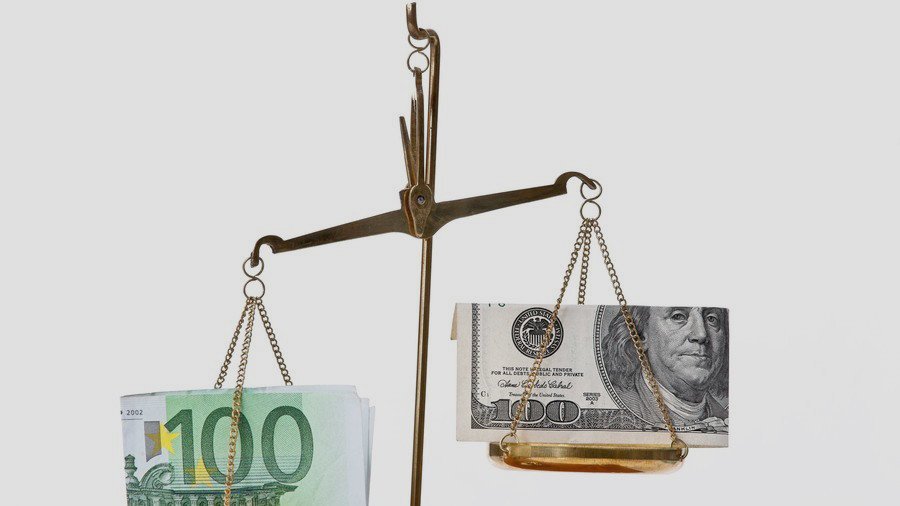 Venezuela is abandoning the US dollar, with all future transactions on the Venezuelan exchange market to be made in euro, Tareck El Aissami, the country's Vice President for Economy, announced.
The sanctions, recently introduced by Washington against Caracas, "block the possibility of continuing to trade using the US dollar on the Venezuelan exchange market," El Aissami said, adding that the American restrictions were "illegal and against international law."
The American "financial blockade" of Venezuela affects both the country's public and private sectors, including pharmacy and agriculture, and shows "just how far the imperialism can go in its madness," the vice president said.
Venezuela's floating exchange rate system, Dicom, "will be operating in euro, yuan or any other convertible currency and will allow the foreign exchange market to use any other convertible currency," El Aissami said.
The vice president added that all private banks in Venezuela are obliged to participate in the Dicom bidding system.
The government is going to sell 2 billion euros between November and December to allow the public to purchase the European currency "at a real, non-speculative rate," he said.
Washington isn't hiding its desire to see Venezuela's socialist President, Nicolas Maduro, whom it's accusing of a crackdown on the country's opposition, removed from power. Trump administration even spoke of the possibility of the so-called "humanitarian intervention" into the country.
Last year, the US imposed sanctions prohibiting trading new debt and equity issued by the Venezuelan government and state oil company, PDVSA. The Department of Treasury also introduced several rounds of restrictions againt Venezuelan top government officials. Maduro was among those blacklisted and called it "an honor."
The US pressure has contributed to the severe social and economic crisis in Venezuela in recent years as it was hit by hyperinflation, the devaluation of the national currency and a shortage of basic necessities.
The harsh situation forced more than 2.3 million to people leave the country this summer in search of better life in Colombia, Ecuador, Peru and Brazil, according to the UN.
Like this story? Share it with a friend!
You can share this story on social media: