France deliberately dropped off migrants in Italian woods, Salvini says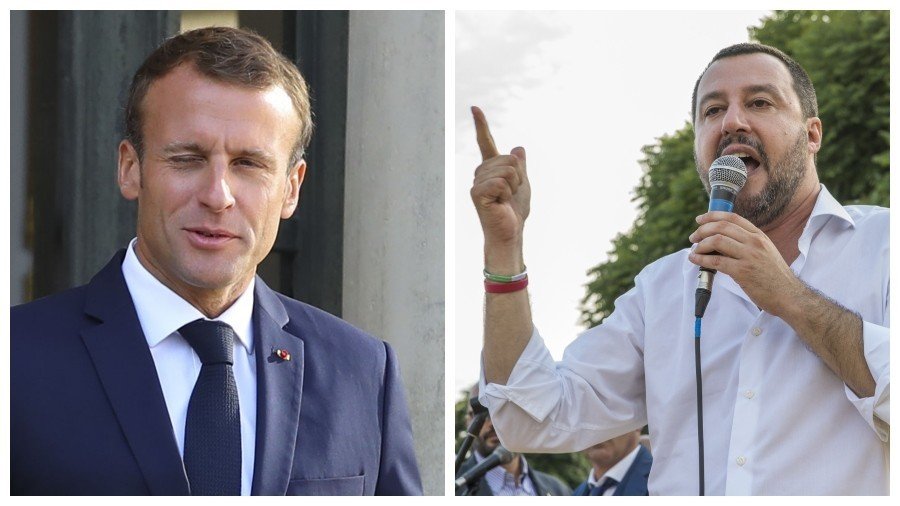 Italian anti-immigration leader Matteo Salvini has labeled French President Emmanuel Macron an "international embarrassment" after policemen were spotted dropping off migrants in an Italian forest on the countries' shared border.
The right-wing Northern League party leader and the country's Interior minister said the French authorities' drop off of the migrants in Italian territory "is an unprecedented offence against Italy" and said in an Instagram post on Tuesday that "we don't accept apologies".
A French gendarmerie police van last Friday was seen dropping off the two men, believed to be of African origin, in Italy's Claviere woods. A French official said the incident was a "mistake" at the hands of the officers who were new to patrolling the area.
"Abandoning immigrants in an Italian forest cannot be considered a mistake or an incident," Salvini said.
He went on to question whether international organizations such as the United Nations and Europe "don't find it 'sickening' to leave people in an isolated area with no assistance.
"We are faced with an international shame and Mr (Emmanuel) Macron cannot pretend nothing has happened," Salvini went on. "We don't accept the apology."
It is the latest spat in an ongoing war of words between France and Italy over the Mediterranean migrant crisis.
Salvini in July demanded France's apology after it criticized the Italian government's "cynical and irresponsible" decision to stop a rescue boat with more than 600 migrants on board from docking in Italy.
After 30 hours of it being stalled in the Mediterranean, the Aquarius ship eventually headed for Spain after it announced it would take in the migrants. Salvini claimed France's criticism was hypocritical given Paris had failed on its pledge under a 2015 EU redistribution scheme to take in 10,000 refugees as it has only taken in 640 as of June 2018.
Like this story? Share it with a friend!
You can share this story on social media: