'Bang, bang': Jammed gun makes for a bizarre arrest as Indian police mimic gunshot sounds (VIDEO)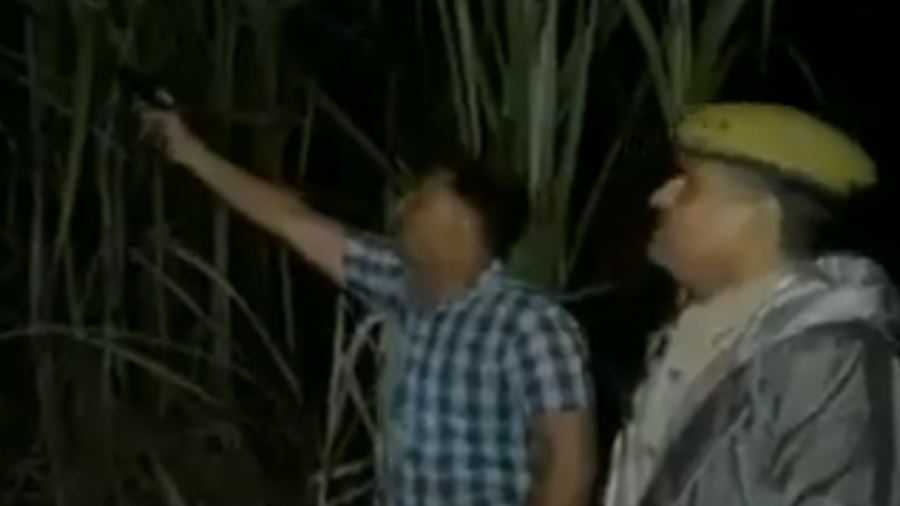 In an unusual scene that's closer to a Mr Bean film than real life, Indian policemen were caught on camera shouting 'bang, bang' to intimidate a criminal after their gun jammed during an operation.
In a video, which has gone viral on social media for its utter bizarreness, a group of police officers are seen setting out at dusk to capture a criminal with a 2,500,000 rupees ($34,000) reward on his head.
Officers stealthily crept through the bushes and, just as they were ready to set upon the wanted man and open fire, the gun became stuck.
#WATCH: Police personnel shouts 'thain thain' to scare criminals during an encounter in Sambhal after his revolver got jammed. ASP says, 'words like 'maaro & ghero' are said to create mental pressure on criminals. Cartridges being stuck in revolver is a technical fault'. (12.10) pic.twitter.com/NKyEnPZukh

— ANI UP (@ANINewsUP) October 13, 2018
The officers, loyal to their duty (or perhaps just determined not to give up on the hefty bounty), refused to capitulate and found an ingenious and rather comic book way to make up for the technical fault.
Cracking footage shows them shouting "thain, thain," Indian for "bang bang," in a bid to mimic the sound of the gunshots and fool the suspect into surrendering.
They can also be heard shouting for the criminal to surrender or die. The operation, referred to by local media as an "encounter", took place during night hours on October 12 in the northern state of Uttar Pradesh.
Police, however, defended their stunt with conviction, saying at times such acts are a must to capture lawbreakers. "This was due to a technical glitch in the weapon that the officer was carrying. Such things are not new and might happen at times," a senior police officer told Indian Express.
According to ANI, the operation was successful - the criminal was arrested after being shot in the leg. It is unclear if he was shot with the same gun that had been jammed or another one. An officer was also injured during the operation.
It is not the first time police 'encounters' in the Indian state grabbed the headlines for their unconventionality. Just last month, it was reported officers invited journalists to attend the live shooting of two suspected murderers.
Reporters managed to catch live on camera the moment the officers shot dead two men in what was branded by critics a "cold-blooded killing."
If you like this story, share it with a friend!