'Vampire burial': Research team unearths 'extremely eerie & weird' ancient Roman grave (PHOTOS)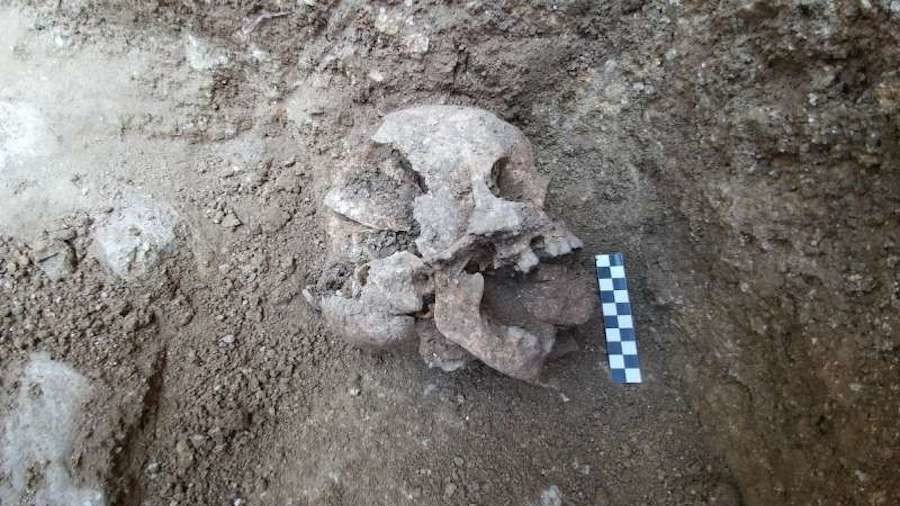 The discovery of a 10-year-old child's remains at an ancient Roman site in Italy is "extremely eerie and weird" evidence of "vampire burials," where steps were taken to prevent the deceased rising from the dead.
READ MORE: Mistaken for vampires and accused of witchcraft, BBC crew 'nearly stoned to death' in Malawi
The skeletal remains, uncovered by a team of archaeologists from Italy, the University of Arizona, and Stanford University, incorporated a rock intentionally placed inside the child's mouth. Researchers believe the stone was part of a funeral ritual designed to contain disease – and the body itself – of the child who was possibly infected with malaria.
"I've never seen anything like it. It's extremely eerie and weird," said UA archaeologist David Soren, who has overseen archaeological excavations since 1987. "Locally, they're calling it the 'Vampire of Lugnano.'"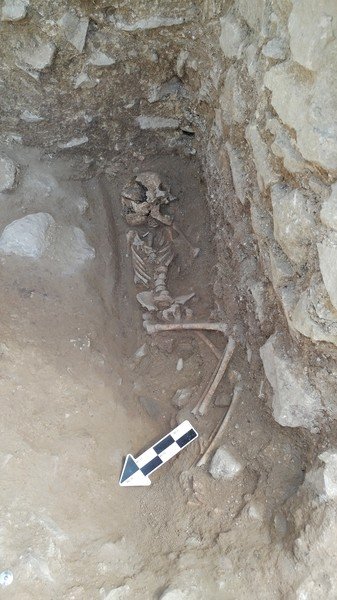 The fascinating discovery was made on the site of an abandoned Roman villa that was turned into a cemetery in the mid-fifth century, to hold all the babies and children that succumbed to a deadly malaria outbreak. It's called La Necropoli dei Bambini, or the Cemetery of the Babies.
The discovery of a 10-year-old, whose age was determined by dental development but whose sex is unknown, was surprising for many reasons – one being that they are significantly older than other children buried at the site.
Until now, it was believed that the cemetery only held infants, toddlers and unborn fetuses as previous excavations of more than 50 burials found a three-year-old girl (also found with stones weighing down her hands and feet) to be the oldest child. However, sections of the cemetery have yet to be excavated so it's possible more older kids will be discovered.
"Given the age of this child and its unique deposition, with the stone placed within his or her mouth, it represents, at the moment, an anomaly within an already abnormal cemetery," said Excavation director David Pickel. "This just further highlights how unique the infant – or now, rather, child – cemetery at Lugnano is."

Pickel says the discovery could provide an unprecedented insight into the devastating malaria epidemic 1,500 years ago, as well as the community's response to it. Previous excavations have found infants buried beside raven talons, toad bones, and bronze cauldrons filled with ash and the remains of puppies that appear to have been sacrificed – all historically associated with witchcraft and magic.
Like this story? Share it with a friend!
You can share this story on social media: