Israel halts fuel deliveries into Gaza amid deadly clashes with Palestinian protesters (VIDEO)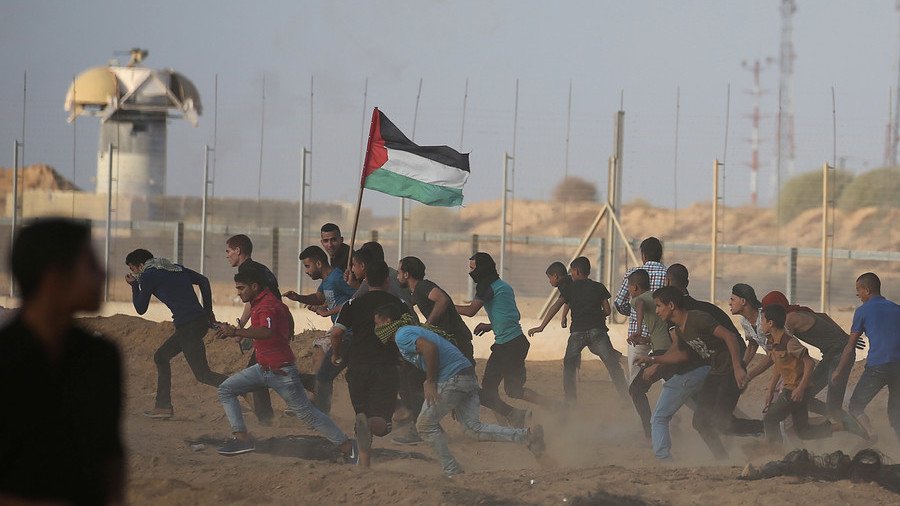 Israel has ordered that fuel deliveries into Gaza be halted, citing violence against Israeli soldiers and citizens by Palestinian protesters. It comes as six Palestinians were reportedly killed in clashes on Friday.
"Israel will not tolerate a situation in which fuel tankers are allowed to enter Gaza on the one hand, while terror and violence are used against IDF soldiers and Israeli citizens on the other," Defense Minister Avigdor Liberman's office said on Friday.
"In addition, Hamas continues to welcome any terrorist attack and encourages the Palestinians, residents of the West Bank, to carry out attacks against Israeli citizens. In light of all this, Defense Minister Lieberman decided to stop the flow of fuel to Gaza immediately."
The announcement came after six Palestinians were reportedly killed in clashes with Israeli security forces along the Gaza border Friday afternoon, according to the Hamas-run health ministry. At least 50 protesters were injured by Israeli fire, Gaza media outlets reported.
According to the Israeli army, rioters breached the security fence and planted a bomb nearby, setting a section of the barrier alight. It said that several Gazans later embarked on the border and approached an IDF sniper's post before being shot dead.
In addition, 10 fires broke out in southern Israel which were started by incendiary balloons launched over the border from Gaza, according to The Times of Israel.
Friday's unrest took place as fuel purchased by Qatar made its way into Gaza via Israel. The Jewish state facilitated the delivery, hoping it would ease months of protests and clashes.
Although the fuel was aimed at making the situation better in Gaza– where residents are currently only receiving around four hours of electricity per day on average – the Qatar-bought delivery was protested by Palestinian President Mahmoud Abbas, as it was arranged with Hamas rather than his government.
Abbas says that arranging deals with Hamas is equivalent to recognizing its control over Gaza.
Think your friends would be interested? Share this story!
You can share this story on social media: