Cross dedicated to refugees who died at sea vandalized by 'haters' in Greek island of Lesbos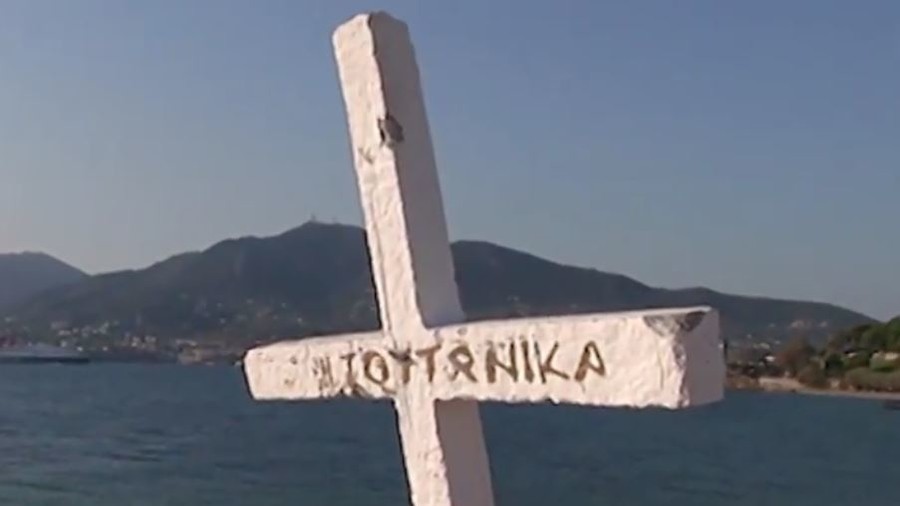 A crucifix standing on the rocky shores of Appeli on the Greek island of Lesbos was on Sunday night destroyed by unknown vandals, who are yet to be traced, video news agency Ruptly reports.
Someone with 'pure hatred' vandalized the Orthodox cross on the island, enraged local residents have claimed. The cross was built for the thousands of refugees and migrants who died while crossing the Mediterranean sea.
It was erected in September to commemorate the lives of refugees and migrants who lost their lives while attempting to cross the Mediterranean in the hope for a better future in Europe.
The cross had stirred controversy in the area as residents claimed it could raise tensions between locals and refugees who were not necessarily Orthodox.
Local residents, however, raged at the vandalizing of the cross. Stelios Agas, claimed that because the cross is made of iron and cement, "somebody went with a sledge hammer or something like that and broke it." Such action, he claimed, could have only stemmed from "hatred." "Shouldn't there be someone guarding [it], so that we find the person who did this. This is impermissible," Agas told Ruptly.
READ MORE: 'Hell on Earth': MSF doctor tells RT of rape, violence, inhumane conditions in Lesbos refugee camp
Another local, Panagiotis Axarlis, questioned who could possibly be "bothered" by the symbol of Orthodoxy, before adding "I feel sorry as a Greek."
Residents have managed to make the cross stand again by using some rocks, but they say it is only a quick fix solution and that they want to put a larger cross in its place.
If you like this story, share it with a friend!