'I'm not ready for massive scolding of Russia' – EU Commission President Juncker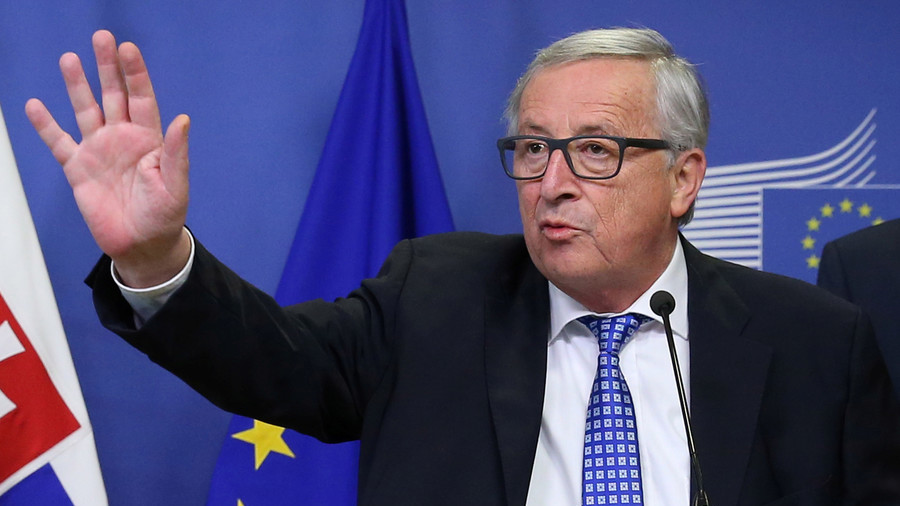 EC President Jean-Claude Juncker said he is not ready to burn bridges with Moscow. It follows the Netherlands' claims that Russian intelligence officers attempted to hack the OPCW. Moscow denies the allegations.
Despite the disagreements and problems which have been on the rise lately, there is a need for dialogue, Juncker told Austrian daily Der Standard.
"For the reasons of security architecture, we must keep in touch with Russia and also take joint measures" on certain occasions. Thus, "I am not ready for the massive scolding of Russia," he said. But the official stressed that Brussels is thoroughly evaluating what happened in the Netherlands.
This week, the 'Russian hackers' saga took a new leap after Dutch authorities alleged that four officers of Russia's military intelligence (GRU) tried to hack the Organisation for the Prohibition of Chemical Weapons (OPCW) in The Hague.
The "hackers," who reportedly had diplomatic passports, were expelled from the country in April, according to the Dutch Defense Ministry.
Moscow called the accusations an "anti-Russian spy mania campaign," which puts even more pressure on the already strained ties with the West.
Firing back, the Russian Foreign Ministry wondered why Dutch officials were in no rush to roll out the news about the case months earlier. "Any Russian citizen with a mobile device is perceived to be a spy [now]," it noted.
The Netherlands was not the only state to accuse Russia of spying. The UK claimed that Russians also targeted its Foreign Office and Porton Down Defence Science and Technology Laboratory, while Germany was "almost certain" that Russian military intelligence was behind the activities of the elusive Fancy Bear hacking group.
The US didn't pass up the chance to join in the chorus of accusations, and indicted seven Russian military intelligence figures for their alleged role in leaking Olympic athletes' drug-test data, and targeting organizations probing the poisoning of the Skripals in the UK.
The accusation campaign "is well-coordinated," the Russian ambassador to the UK, Alexander Yakovenko, told RT.
"The British side made a statement and, of course, all the newspapers, as if on command, immediately gave reactions to that. And then we have other countries, who made the same statements. So, basically, we see some kind of campaign, a well-coordinated campaign to discredit Russia," Yakovenko said.
Like this story? Share it with a friend!
Subscribe to RT newsletter to get stories the mainstream media won't tell you.