'Major police action' in Denmark closes bridges and stops ferries to Sweden and Germany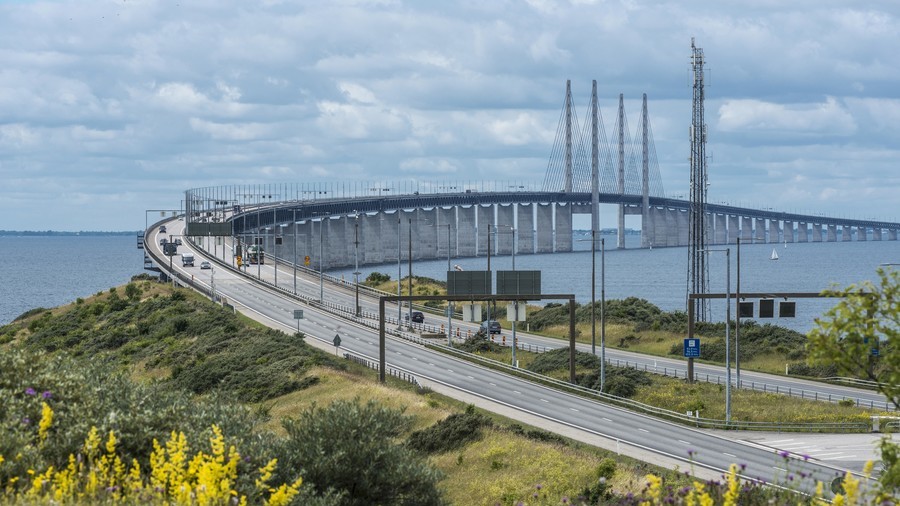 Denmark's eastern island of Zealand, location of the country's capital, Copenhagen, was sealed off by a "major police operation," as a manhunt got underway for three people involved in "serious crime."
Police announced the operation on Friday, and said that the Oresund bridge, which links Denmark and Sweden, and the Great Belt Bridge, linking Zealand with the Danish mainland, had been closed. Ferries to and from Germany and Sweden were also halted.
Større politiaktion i gang.Derfor er broer lukket og færger ml Rødby- Puttgarten og Gedser-Rostock og Helsingør-Helsingborg lukket.Mere info følger her.#Politidk

— Københavns Politi (@KobenhavnPoliti) September 28, 2018
Police were searching for a Swedish-registered Volvo V90, with three people inside involved in "serious crime." Swedish news site Aftonbladet reported that the suspects are wanted in connection with a kidnapping.
The car was found later in the day, but police would not say whether the suspects had been arrested or remained at large.
Eyewitnesses reported armed police stopping and searching cars on motorways near the closed bridges, and long queues have developed. Police have told the public to expect the beefed-up police presence to remain in place as the investigation continues, but added that "there is no reason to go around and be worried."
The Oresund bridge was reopened less than an hour after the initial police announcement, and other transport links were reopened by late afternoon. Tailbacks and delays remain.
Zealand is Denmark's largest and most populous island, and is home to more than 2.3 million people. Copenhagen is located on the eastern shore of the island.