Protesting 'journalist' removed during Erdogan-Merkel joint press conference (VIDEO)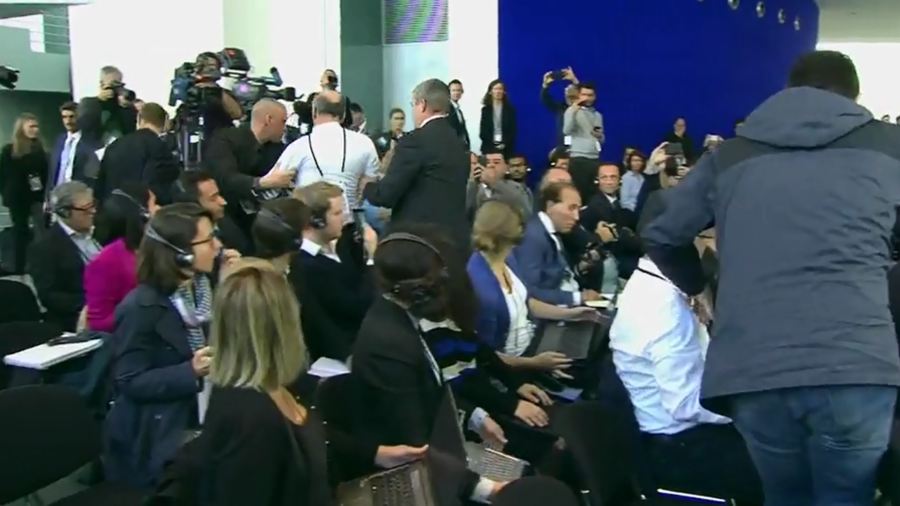 A man believed to be a journalist and wearing a t-shirt with a protest message was forcibly removed from a joint press conference held by German leader Angela Merkel and her Turkish counterpart, Recep Tayyip Erdogan.
The man in question is German-Turkish and wore a shirt calling for "freedom for journalists." A short video clip of the incident shows Erdogan smiling at Merkel as the man is hauled away by security.
Erdogan's Friday visit to Berlin has stirred considerable controversy in Germany, with many criticizing Merkel for hosting a leader which some in the country accuse of being increasingly authoritarian.
Relations between the two nations have deteriorated over allegations of serious human rights abuses committed by Ankara in the wake of a failed coup attempt in 2016.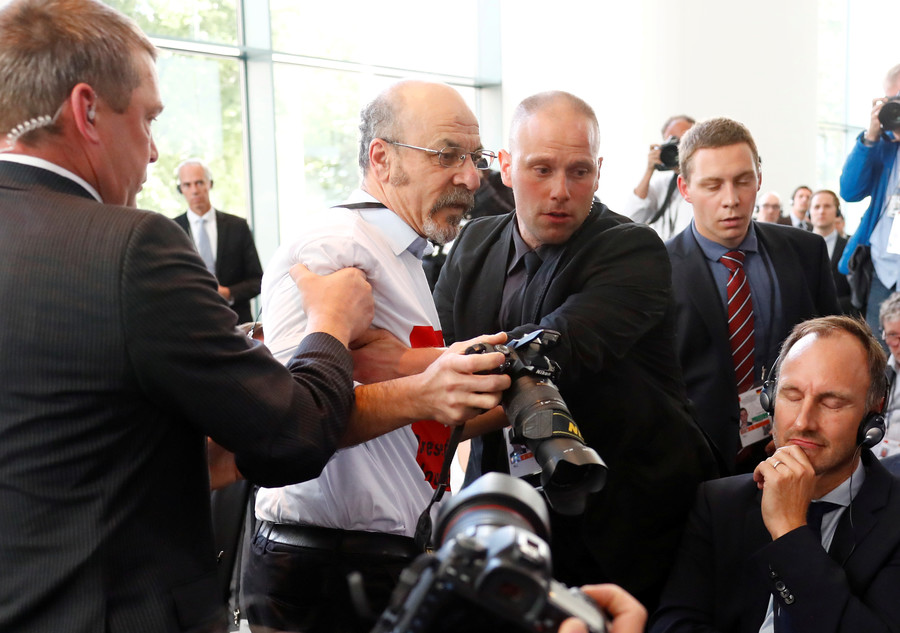 A number of dual German-Turkish citizens have been imprisoned in the ensuing crackdown against the coup's alleged plotters, with Berlin insisting on their immediate release. Turkish officials claimed the people in question were suspected of terrorist links.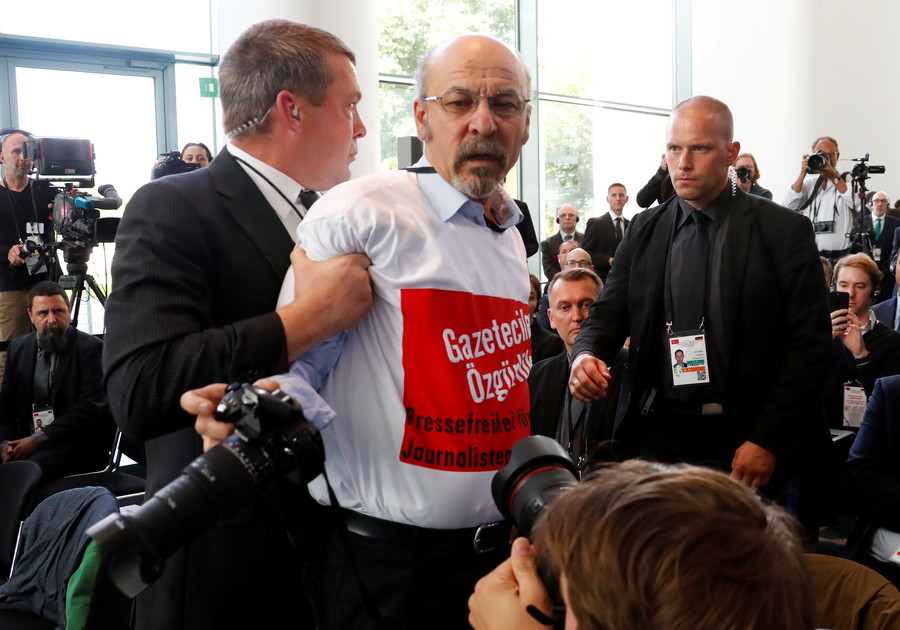 The press conference itself was a contentious issue, with Erdogan reportedly threatening to cancel the event over the presence of exiled Turkish journalist Can Dundar – who ultimately chose not to attend.
Merkel in turn noted that she considers the visit "very important, because when there are differences a personal meeting is vital to resolve them."
Like this story? Share it with a friend!