Kuwait skyscraper inferno: 2,500 workers rush to escape as black smoke spews into sky (VIDEO)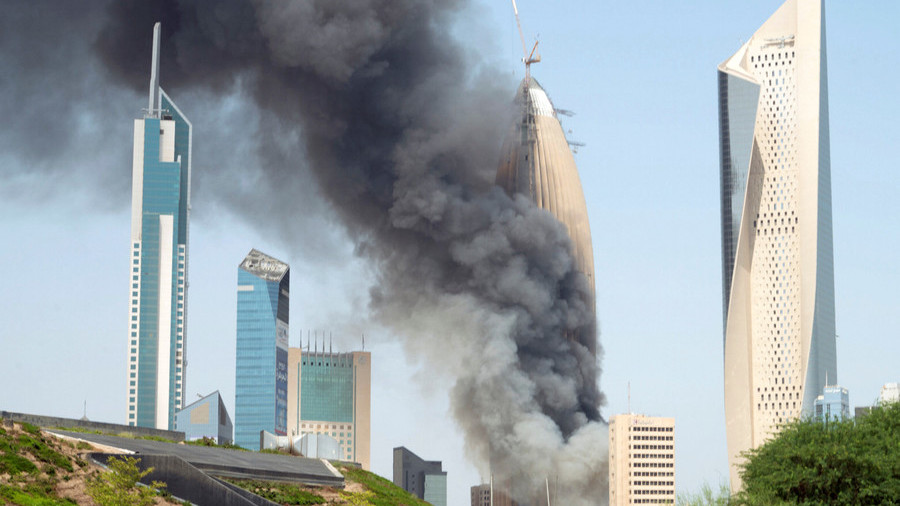 An under-construction skyscraper in Kuwait, set to become the headquarters of the National Bank, has seen 2,500 workers scurry to flee the flames and black smoke that engulfed the tower.
Social media videos show flames licking at the lower levels of the skyscraper, as plumes of thick, black smoke are seen billowing into the sky. The Bank of Kuwait called the blaze a "partial fire in the new NBK headquarters construction site." It released a statement saying that the 2,500 workers were "evacuated from the site in a record time without any injuries."
The fire broke out at the high rise on Thursday, and was extinguished just after 4pm local time. The National Bank of Kuwait took to Twitter to thank the "Kuwait Fire Department, the Ministry of Interior, the Emergency Medical Services for their quick response" and "the public on their concern for the safety of all."
The 62-story tower will stand at about 980 feet once completed.
Think your friends would be interested? Share this story!