Woman lucky to survive after flying fish slits her throat (PHOTOS)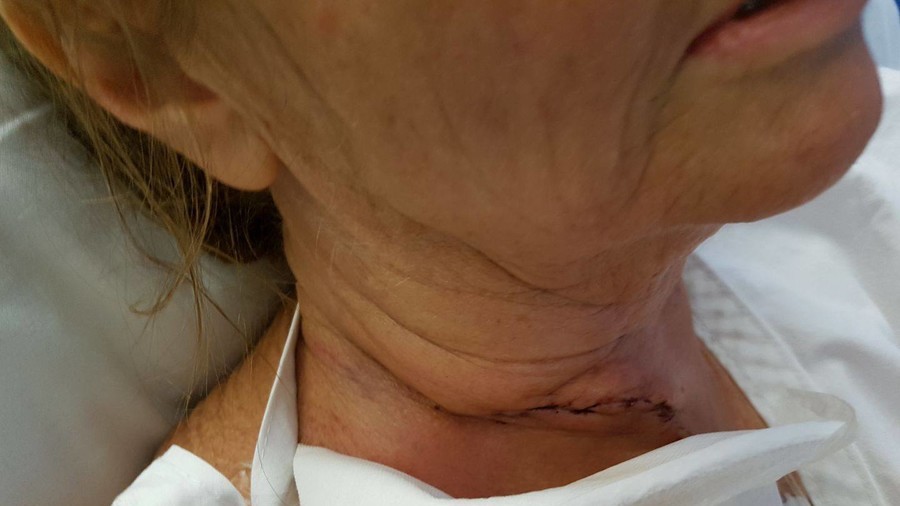 Fishing is often seen as a relaxing pastime but for one Australian couple their boating trip quickly became a freak, near-death experience after a mackerel came flying through the air and slit the woman's throat.
Last week, the Binghams were partaking in some fishing offshore Darwin, in Australia's Northern Territory, when the unthinkable happened: Belinda Bingham was struck in the throat by a 10kg (22lb), meter-long (40 inch) mackerel flying through the air. The fish died on impact before it could inflict any more damage on Bingham, but her husband wheeled around to a scene taken right out of a slasher film.
"Neither of us had a line in the water at the time. I was putting bait on so my back was towards Belinda," her husband said, as cited by ABC News. "Next thing she's on the floor at my feet… she had her hand to her throat. You could see the blood coming out through her fingers, pumping."
The couple quickly returned to the shore where they were met by emergency services who encountered Bingham with a deep wound across her neck which almost reached her thyroid gland. Several major blood vessels were struck and bleeding profusely.
As a result of injuries sustained during the bizarre incident, Bingham temporarily lost her voice and now doctors worry it may be irreversibly damaged.
"Other than that it's the chest pain and my voice, because the fish bashed my throat and they have been worried about the voice coming back," she said.
All things considered, Bingham is lucky to be alive.
"I believe from the paramedics report there, it had actually impacted on a number of major vessels within the throat area," St John Ambulance NT operations manager Craig Garraway said. "As you're aware [it is] a very serious part of the body to get a nasty laceration and could have ended up a lot worse off."
The couple did not eat the would-be killer mackerel.
Think your friends would be interested? Share this story!