Swedish satirical show's toilet jokes spark 'diplomatic crisis' with China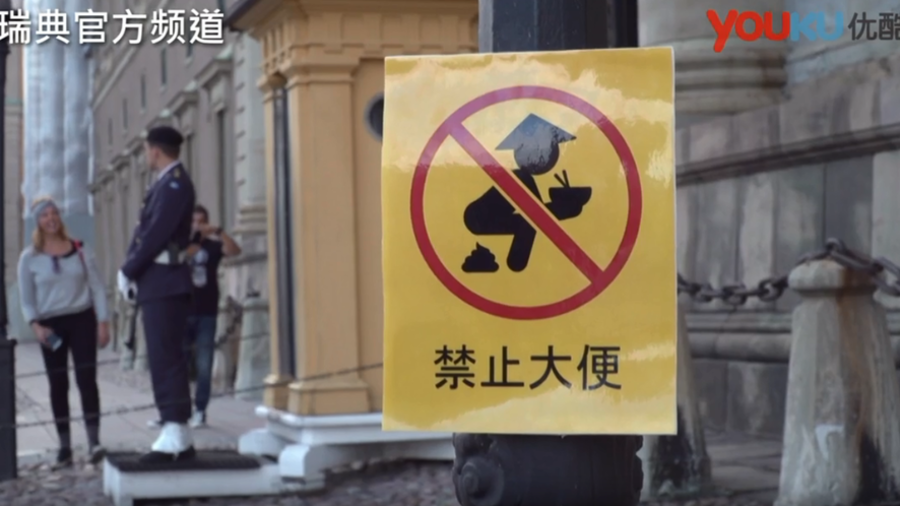 An episode of a Swedish show, mocking Chinese tourists and advising them not to 'poop' in public places, has angered Beijing. After China's furious statement, the host said that his show might have sparked a "diplomatic crisis."
The Svenska Nyheter political satire program, broadcast last week by Swedish national broadcaster SVT, struck a nerve with the Chinese, as the show featured a 'guidebook' of 'do's and don'ts' for Chinese visitors.
READ MORE: China demands apology from Sweden over treatment of 3 tourists
The no-no list included, for example, an instruction not to "poo outside of a historical place" and not to mistake dogs for lunch among other tips. The satire even made fun of a recent dramatic incident which saw Swedish police drag Chinese tourists out of a hotel.
The controversial episode did not go unnoticed by the Chinese Embassy in Sweden, which demanded an immediate apology from the channel and the program, and threatened to take further action. It accused the show and anchor Jesper Ronndahl of "spreading and advocating racism and xenophobia" as well as instigating hatred.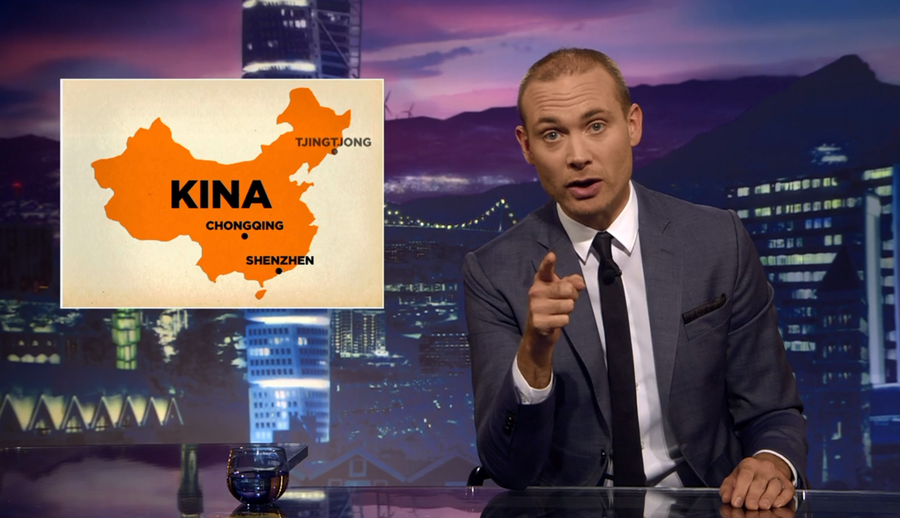 The diplomatic mission was also angered by the "wrong map of China" the program showed. In it Taiwan and part of the Tibet region were not included in the territory of China.
The host of the show has apparently enjoyed the attention the episode drew. "It looks like we've embarked on a diplomatic crisis with a superpower," Ronndahl tweeted on Saturday.
The channel itself sees nothing insulting in what was broadcast, insisting that the show was humorous. SVT program manager Thomas Hall said they are not going to apologize or delete the show as he believes they "haven't done anything wrong."
Chinese netizens did not appear to agree. The hashtag"Swedish TV Show Insults China" has hit over 33 million views as of Monday, as the program buzzed about on Weibo.
Some Chinese people rushed to comment on a clip from the program published on YouTube. "As a TV station, a platform that has influence and can incite public opinion, and publicly say such insults to China, do you really have a clear conscience?" one commentator wrote, demanding an apology.
Like this story? Share it with a friend!
You can share this story on social media: