'Trump will fail': Iran won't abandon its 'missiles that make America angry', Rouhani says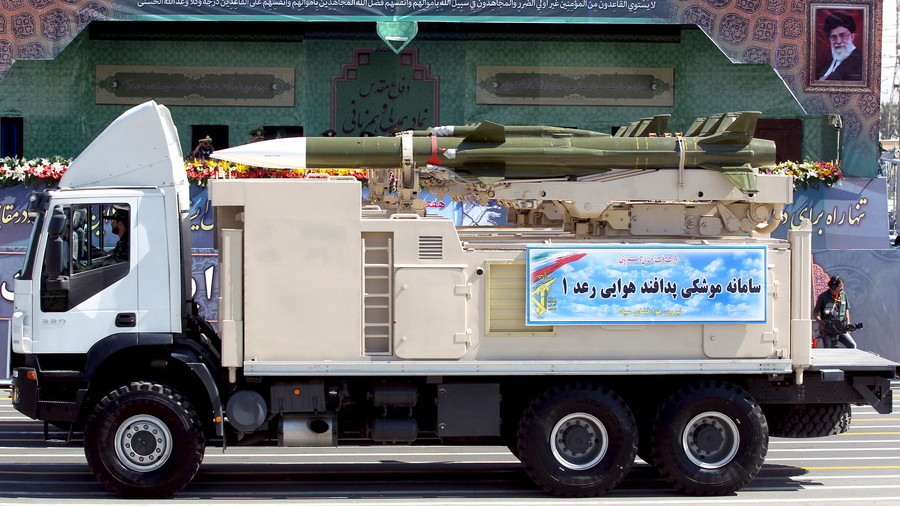 Iranian President Hassan Rouhani says that Trump is doomed to fail against Iran "just like Iraq's Saddam Hussein did", and that Tehran will not bow down to Washington and get rid of its "defensive" weapons.
Should the worst-case scenario occur and Washington attacks Iran, the US would face the same fate as Iraq's Saddam Hussein, Rouhani warned, referring to the eight-year Iran-Iraq War in the 1980s.
"The same will happen to Trump. America will suffer the same fate as Saddam Hussein," Rouhani said in a speech commemorating the start of the conflict, Reuters reports.
Washington has been pushing its allies to follow its anti-Iranian agenda after Trump withdrew from the landmark Iran nuclear deal, officially called The Joint Comprehensive Plan of Action (JCPA). However, these attempts won't yield the desired results and won't thwart Iran's missile program, Rouhani said.
"Iran will not abandon its defensive weapons… including its missiles that make America so angry."
After the US pulled out of the nuclear deal, other signatories, including China, France, Germany, and Russia, vowed to keep the agreement alive. The powers will meet on Monday to further maintain the agreement.
Meanwhile, Washington is mulling a new treaty with Tehran, to address its ballistic missile program apart from the nuclear program – a condition that the current deal lacks and was cited by Trump as one of its major flaws.
However, Iranian leaders are reluctant to negotiate with the US, which will soon re-impose tough economic restrictions against the Islamic Republic.
On Friday, Iranian Foreign Minister Javad Zarif advised the US "to start acting like normal state," blasting the Trump administration in a tweet for "breaking international agreements."
In an article in the Washington Post on Friday, President Rouhani questioned the US' ability to fulfill any of its commitments and warned others against trusting Washington.
"How can Iran, and others, trust the United States while it is threatening to punish other countries for the implementation of the same U.N. resolution it sponsored and voted for?" Rouhani wrote.
Think your friends would be interested? Share this story!