Kim Jong Un lavishes 2 tons of prized mushrooms on S. Korea as peace token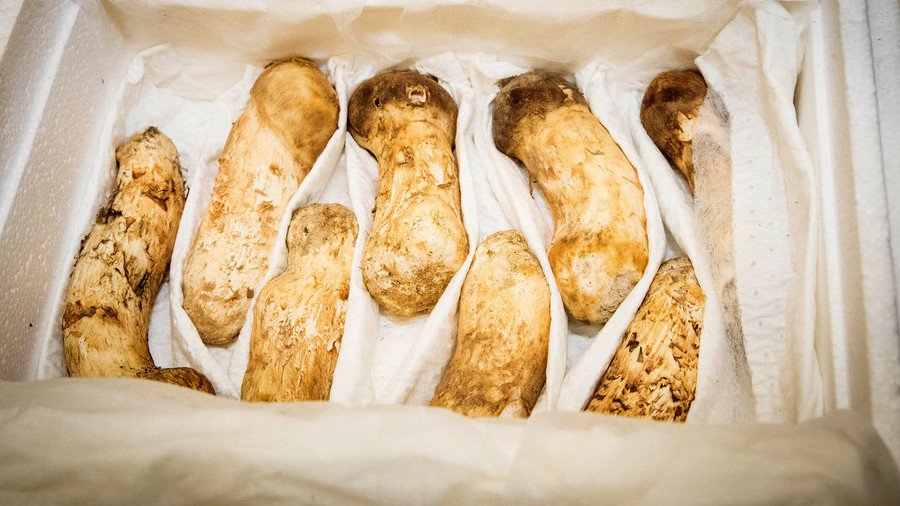 As the latest three-day inter-Korean summit continues, North Korean leader Kim Jong-un has sent a lavish gift and peace offering to his southern counterpart in the form of highly-prized Pine mushrooms.
"While the president and his wife continued to stay in the North, Chairman Kim Jong-un's gift arrived here. Two tons of pine mushrooms arrived at Seoul Air Base early this morning," Press Secretary Yoon Young-chan told a press briefing Thursday, as cited by Yonhap. The current peace talks mark the fifth inter-Korean summit and the third this year alone.
South Korea's President Moon Jae-in ordered that the mushrooms be distributed to members of the families who have been separated from their loved ones in the North. Roughly 4,000 elderly South Koreans will receive about 500 grams each before the Chuseok holiday next week.
"I hope the mushrooms, with the scent of North Korea intact, may offer some condolence," Moon said.
Pyongyang made similar gestures in 2000 and 2007, following visits from South Korean presidents Kim Dae-jung and Roh Moo-hyun respectively.
The shipment sent to President Roh Moo-hyun was valued at $2.6 million. At one time the mushrooms fetched a price of $650 per kilogram, but prices have fallen significantly in the interim.
Pine mushrooms, known by the names songyi in Korea and matsutake in Japan, are notoriously difficult to grow and require highly specific conditions for a decent crop. This climate-dependant scarcity makes them akin to truffles, with hunters dedicating huge amounts of time and energy into locating the mushrooms in the wild.
Think your friends would be interested? Share this story!
You can share this story on social media: