Masked protesters clash with Greek police on anniversary of left-wing activist's slaying (VIDEO)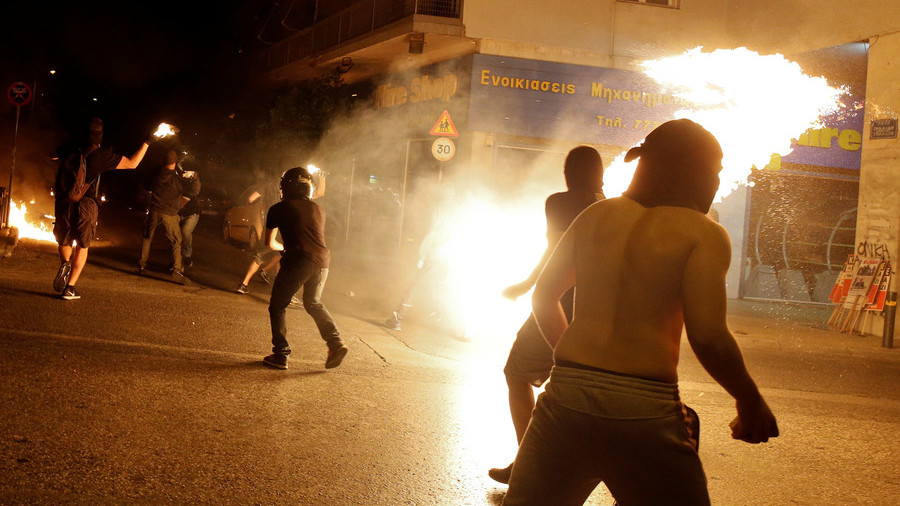 Clashes broke out in some Greek cities on Tuesday as masked protesters confronted police on the fifth anniversary of the death of Pavlos Fyssas, who was killed by a member of the right-wing Golden Dawn party.
Fyssas, a left-wing activist and hip-hop singer, was stabbed to death in 2013, sparking public outrage and casting a spotlight on Golden Dawn. Five years on, thousands of fellow members of the Antifa movement gathered in the capital Athens and other Greek cities to commemorate his life.
In some communities tensions boiled over and the gatherings turned violent, with protesters throwing petrol bombs at riot police. Skirmishes were reported in Athens, Thessaloniki and Patras, among others. Law enforcement responded with tear gas.