'I can break your leg': Indian minister sparks outrage after threatening man at disability event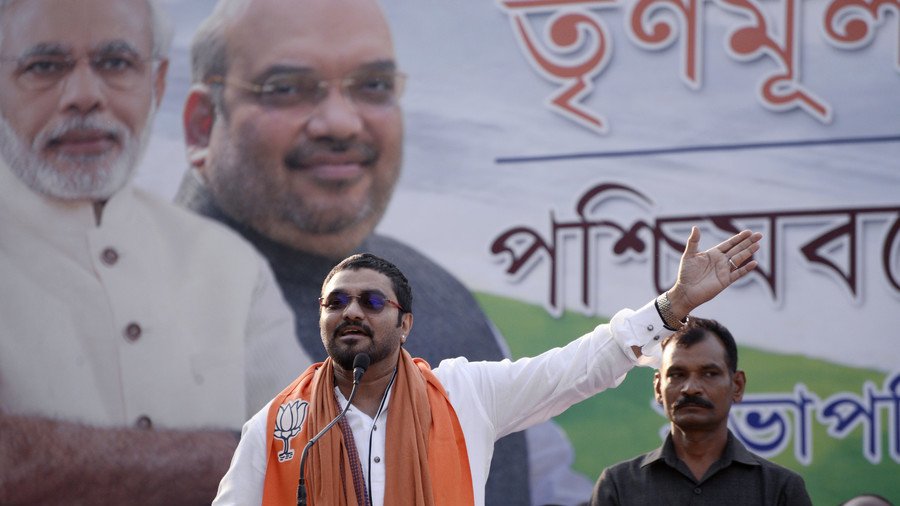 An Indian minister is under pressure to resign after telling a man at a differently abled peoples event: "I can break your leg." His threat prompted the public to hit out at Prime Minister Narendra Modi's "insensitive" party.
Babul Supriyo, a minister for India's governing Bharatiya Janata Party (BJP) sparked condemnation for his controversial comments at the recent event in West Bengal's Asansol on Tuesday.
Supriyo, currently minister of state for heavy industries and public enterprises, had been invited to the event to distribute aids to the crowd.
But when a man from the audience reportedly disturbed his address by moving around, Supriyo lost his temper and was caught on camera saying: "What happened to you? Any problem? I can break one of your legs and can give you a crutch," the minister said.
The singer-turned politician then ordered the man to move aside and told his security personnel to break his leg and give him a crutch if he tried to move again, the Indian Express reports.
A video posted by Asian news agency ANI, which recorded the whole incident, did not go down well with people on social media, with some calling for Supriyo to be given the boot.
Others branded him a "criminal."
PM Modi also found himself under fire for appointing "goons"to the cabinet.
Many took the incident as an opportunity to have a go at the government, where insensitivity, they said, reigns at all levels.
Some even alleged that the incident is a sign of the government losing power.
If you like this story, share it with a friend!
You can share this story on social media: