'Hello, Jack': Iranian FM blasts Twitter for blocking real Iranians as 'bots'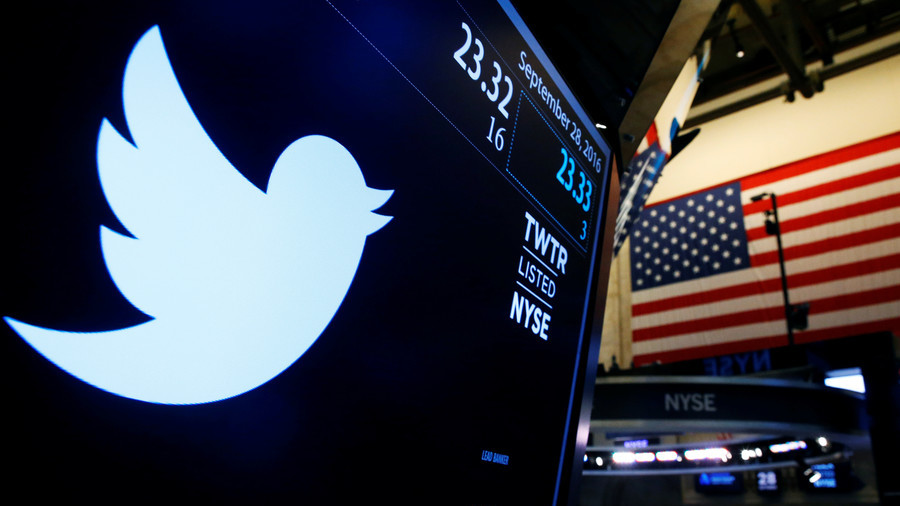 Iranian Foreign Minister Mohammad Javad Zarif has accused Twitter of "shuttering" the accounts of Iranians after misidentifying them as 'bots' involved in influence campaigns.
"Twitter has shuttered accounts of real Iranians, including TV presenters and students, for supposedly being part of an 'influence op,'" the minister wrote on Twitter on Sunday.
In his post, Zarif tagged Twitter CEO and co-founder Jack Dorsey, suggesting that the tech giant should instead monitor "actual bots" used for "regime change" propaganda, unleashed against the Iranian government.
Hello @Jack. Twitter has shuttered accounts of real Iranians, incl TV presenters & students, for supposedly being part of an 'influence op'. How about looking at actual bots in Tirana used to prop up 'regime change' propaganda spewed out of DC? #YouAreBotshttps://t.co/dTs0diYrM4

— Javad Zarif (@JZarif) September 16, 2018
Last month, Twitter blocked nearly 300 accounts for "engaging in coordinated manipulation," many of which, according to the company, "originated" from Iran.
Working with our industry peers today, we have suspended 284 accounts from Twitter for engaging in coordinated manipulation. Based on our existing analysis, it appears many of these accounts originated from Iran.

— Twitter Safety (@TwitterSafety) August 22, 2018
Cybersecurity firm FireEye, which analyzed Iranian activity on the social media platform, claimed that Tehran used fake accounts to spread "anti-Saudi, anti-Israeli, and pro-Palestinian themes" among the US, British, Latin American and Middle Eastern audience. The fake accounts had also allegedly supported Iran's stance on the 2015 nuclear deal or Joint Comprehensive Plan of Action, after President Donald Trump withdrew from the agreement in May.
Iran had denied all allegations of using covert information campaigns on social media. "Such claims are ridiculous and are part and parcel of US public calls for regime change in Iran, and are an abuse of social media platforms," Alireza Miryousefi, spokesperson for the Iranian Mission to the UN, said in August.
At the same time, according to a report by Al Jazeera that was cited by Zarif, Twitter has many active users with few followers and generic profile pictures who tweet "almost exclusively in opposition" to the Iranian government and support the exiled opposition group, the Mujahedin-e Khalq (MEK).
Over the recent months, Twitter has been subject to scrutiny and criticism for the way it suspends users. US politicians blasted the company for not doing enough to stop the alleged 'Russian disinformation campaign' and hate speech, while conservative outlets and activists accused Twitter employees of having anti-conservative bias.
Twitter's CEO Jack Dorsey denied any bias within the company, but admitted that Twitter had in the past been "terrible" at explaining its policies to the public.
Think your friends would be interested? Share this story!
You can share this story on social media: