New home in Russia: White South African farmer seeks safety as land seizure looms (VIDEO)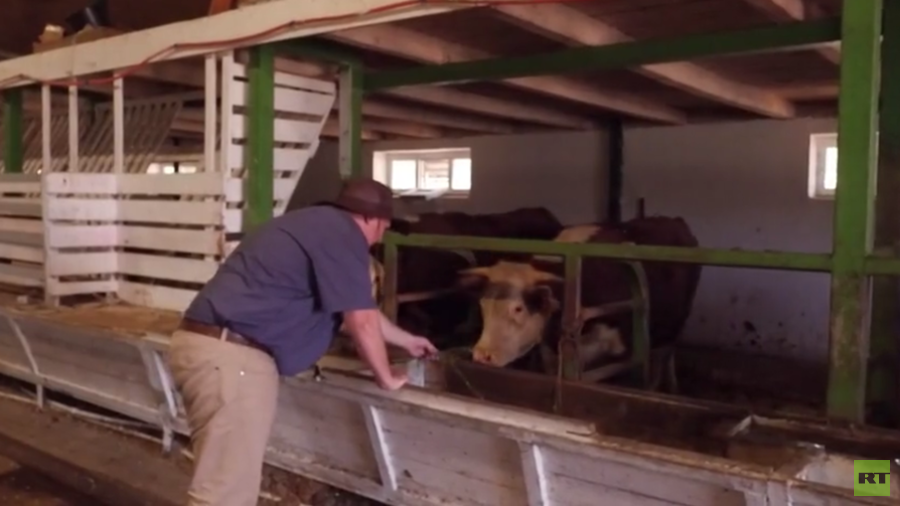 As South Africa mulls a constitutional amendment that would allow the expropriation of land from white farmers, one such man is seeking Russian citizenship and a new start far from his African birthplace.
RT caught up with Johannes Du Toit and his father Leon Francois during their visit to Russia's Kaluga region, located around three hours by car from Moscow. They are visiting Russia because they believe the country may become a refuge, should the situation in South Africa deteriorate further.
The Du Toit family are Afrikaners, descendants of French Protestants who fled religious persecution in Europe over three centuries ago. White people own some 70 percent of private land in South Africa, and its current government believes that confiscating it without compensation in favor of black farmers will fix the historical injustice.
"If the government starts saying 'we can take land without paying for it because of what had happened many centuries ago,' my children will not pay for the sins of their forefathers," Johannes told RT.
Choosing Russia as a potential destination for resettlement is probably not that strange for Johannes. He's been there before, and it's where he met his wife Darya. He even wants to change his name to be more Russian if he moves there, choosing the moniker Ivan Leonovich Vahrushev.
"I myself believe that there is a future in Russia for my family," he said.
What he hopes to find in Russia for his baby daughter and any future children is safety – something which he believes South Africa cannot offer his family.
"We have had family members who have been murdered...we have suffered crime. It's a daily reality. That is not what I want for my children," he explained.
As for Russia's famously cold winters, Johannes says he would take a Siberian winter over summer in the Kalahari Desert any day.
Like this story? Share it with a friend!
You can share this story on social media: