India 1st in world for number of women pilots, more than twice as many as West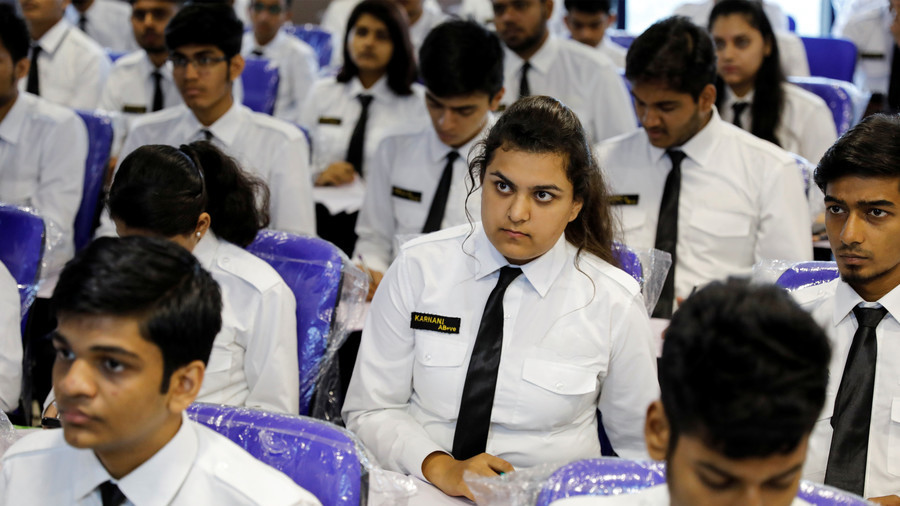 It's a country where advertisements calling for the perfect "anti-feminist" housewife still feature on top of local news outlets and yet, when it comes to the number of female pilots, India ranks number one in the world.
Less than five percent of pilots worldwide are female but that figure, according to a Reuters report, soars to 12 percent in India, the same country which in 2012 was branded the worst G20 nation to be a woman because of deep-rooted misogyny and gender inequality.
India's proportion of commercial female pilots is more than double the figure in Western countries, including the UK, where according to the Civil Aviation Authority, only 4.77 percent of pilots are women. The US lags behind at 4.36, according to the Federal Aviation Administration (FAA).
Becoming a pilot for women in India is probably the best bet when compared to other jobs, as it's one of the rare professions which doesn't have a gender pay gap.
Union-mandated salaries are in fact solely based on seniority and flying hours, Reuters reports.
An average starting salary for a pilot ranges from $25,000 to $47,000, which is more or less the same pay for junior corporate lawyers and architects.
Like this story? Share it with a friend!