Highway robbery: French robbers steal up to €1m from Russian tourists – reports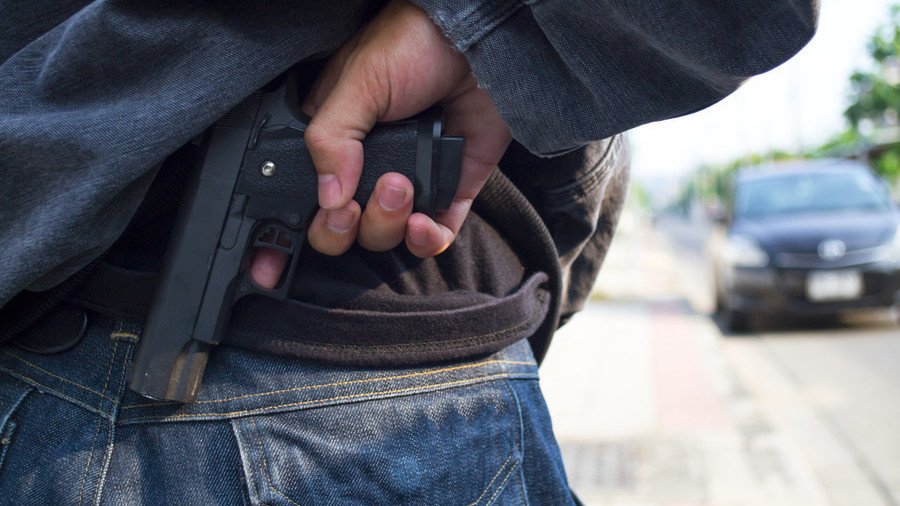 Three Russian tourists were reportedly robbed by masked highwaymen in a Paris suburb, minutes after they arrived in the city of love. The thieves made off with a fortune in jewelry and designer clothes.
The wealthy Russians flew into Paris-Le Bourget Airport - a small airport serving the elite private jet-set - on Monday night. Skipping public transport, they hired a chauffeur-driven car into the city center. Unbeknownst to them, four hooded thugs were following.
As the Russians merged onto the A1 motorway, their car was violently rammed and forced to stop. The four French hoodlums, dressed in masks and gloves, stormed the vehicle and relieved the tourists of their cell phones and their luggage. The details of the heist were reported on Le Parisien.
Within the luggage was between €500,000 and €1 million worth of jewelry, handbags and designer clothes, at least according to the Russians themselves. French police have questioned the victims' estimate, and advised that the figure be treated with a healthy dose of skepticism.
Police have opened an investigation, and the Russian embassy in Paris has yet to comment on the incident.
Whether the thieves stumbled upon the Russian Crown Jewels or not, rich Russians are a popular target in Paris; particularly in Seine-Saint-Denis, the suburb Le Bourget airport is located in.
Sergei Kornev, a delegate of Russian arms exporter Rosobornonexport, was attacked in the suburb after he attended an air show at Le Bourget in June 2017. Thieves ambushed Kornev's car as it left a tunnel, demanding money and valuables. Kornev did not surrender his documents and received only minor injuries in the attack.
In another case earlier that year, a Russian couple was robbed of €100,000 on the same stretch of A1 motorway near Le Bourget. Their car was rammed off the road by the thieves, who made off with jewelry and posh clothes.
While Le Bourget airport caters to the super-rich, its surrounding environs are ridden with crime and social decay.
A recent government report describes rampant street crime in Seine-Saint-Denis, which contributes to a "climate of insecurity" among residents. "Drugs, counterfeiting, and human trafficking are massively present in the real economy of the department," it continues. Poor social services have made Seine-Saint-Denis a "ghettoized" department, beyond the measure or control of the state.
As well as Le Bourget, the neighborhood is home to Paris Charles De Gaulle airport, and several railway stations. These transport hubs make the area popular with illegal immigrants fresh to the city, and now with bandits, ready to rob Russians on sight.
Think your friends would be interested? Share this story!

You can share this story on social media: