Up to 1800 migrants flee Libyan detention centre as chaos rages in Tripoli (VIDEO)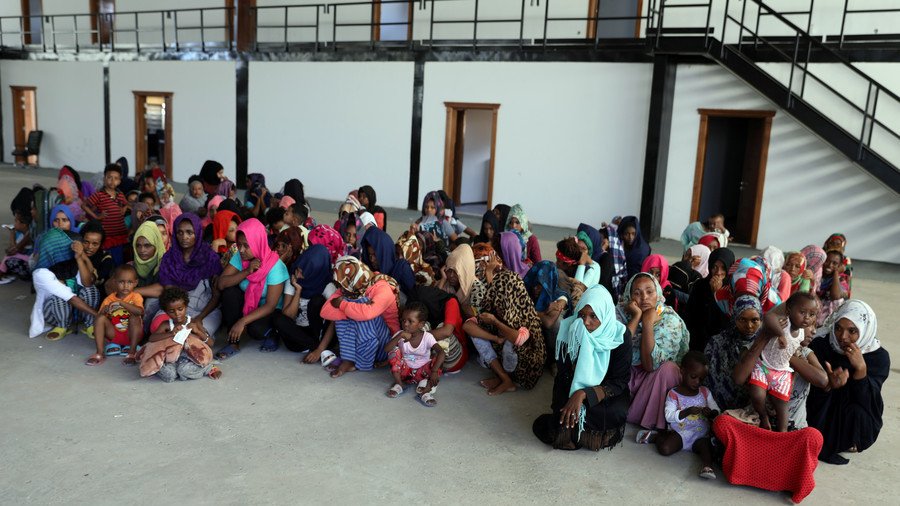 Hundreds of migrants have been seen fleeing a Tripoli detention center, as chaos continues across the Libyan capital. A state of emergency has been declared after infighting broke out between rival militias last week.
An aid worker confirmed to Reuters that migrants fled Airport Road Detention Centre, which appears to confirm footage that surfaced on social media. The video apparently shows hundreds of migrants leaving the detention center on foot, carrying what little belongings they could through Tripoli's southern suburbs.
A spokesman for Libya's anti-illegal immigration department denied that any migrants had escaped – but an aid official working at an international organization told Reuters that as many as 1,800 people might have left the facility. If these numbers are confirmed, nearly a quarter of Libya's jailed migrants – who are mostly African – are now on the run. Many had been jailed after they were captured by the Libyan coast guard as they were intercepted en route to Italy in makeshift boats..
READ MORE: 400 inmates break out of prison in Libya amid fierce militia infighting
The number of illegal immigrants taking to the Mediterranean by boat for Europe has dropped significantly after Italy agreed to train, equip, and finance the Libyan coastguard so they could turn back vessels filled with migrants to Libya.
READ MORE: The silent war: How Britain & Europe support slavery and sex abuse in Libya
Like this story? Share it with a friend!
You can share this story on social media: