Samoan PM calls climate skeptics 'utterly stupid' while calling out India, China and the US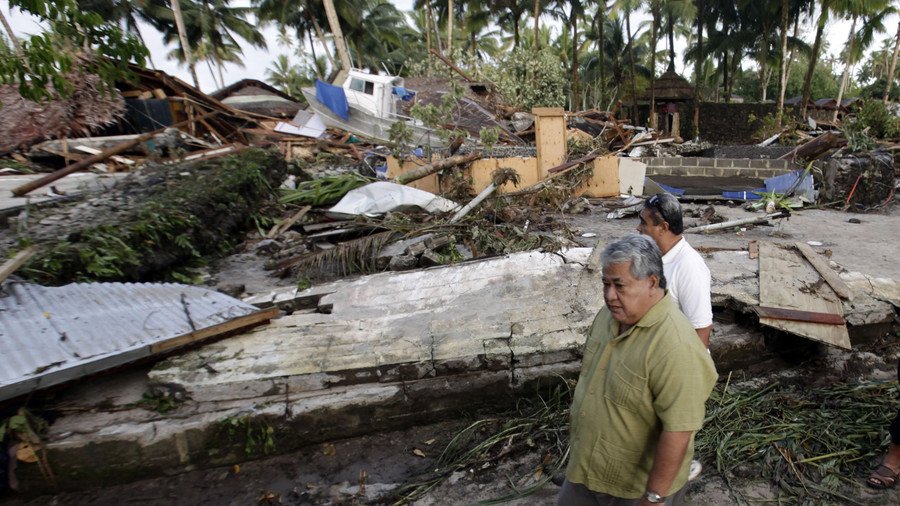 Samoan Prime Minister Tuilaepa Sailele has said political leaders who deny climate change should be committed to mental institutions during a blistering speech in which he railed against the developed nations of the world.
Speaking during a visit to Australia, Sailele nominally called out India, China and the US, describing them as the "three countries that are responsible for all this disaster," while taking veiled swipes at his host, whom he accused of "strategic neglect."
"Any leader of those countries who believes that there is no climate change I think he ought to be taken to mental confinement, he is utter[ly] stupid and I say the same thing for any leader here who says there is no climate change," Sailele said on Thursday night in Sydney, ABC Australia reports.
Taking aim at Australia, Sailele said it has "fallen short" of acknowledging Pacific leadership. The country's new prime minister, Scott Morrison, is already facing pressure at home to follow US President Donald Trump's example and abandon his own country's commitments to the Paris Climate Accord.
READ MORE: Global warming deniers partly responsible for Aretha Franklin's cancer, says Stevie Wonder (VIDEO)
"While climate change may be considered a slow onset threat by some in our region, its adverse impacts are already felt by our Pacific islands peoples and communities," Sailele added.
We all know the problem, we all know the causes, we all know the solutions. All that is left would be some political courage, some political guts to get out and tell the people of your country, 'Do this, this, this, or there is any certainty of disaster.'
Both Fiji's Prime Minister Frank Bainimarama and the Marshall Islands' President Hilda Heine have also called on Australia to do more to cut its emissions. Australia and the Pacific islands leaders are expected to sign the "Biketawa Plus" security agreement at the Pacific Islands Forum in Nauru next week, declaring that climate change remains the "single greatest threat to the livelihoods, security and wellbeing of the peoples of the Pacific."
'Strategic neglect'
Sailele also bemoaned the near-constant sabre-rattling in the Pacific region as Western powers and Australia seek to contain China's regional ambitions. He lambasted Australia's lack of leadership and scorned the country's attempt to bolster allegiances with Western powers at the expense of its relationships with its Pacific Island allies.
"The concept of power and domination has engulfed the world, its tendrils extending to the most isolated atoll communities," he said. "One has the tendency to be bemused by the fact that the reaction is an attempt to hide what we see as strategic neglect."
Like this story? Share it with a friend!
You can share this story on social media: