Thousands flee to safety after massive quake strikes Venezuela (PHOTOS, VIDEOS)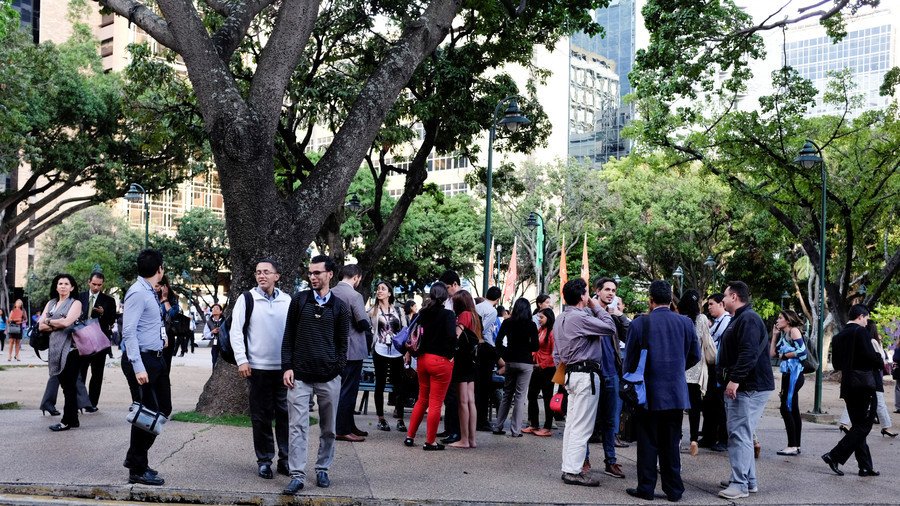 A major earthquake that struck just off the coast of Venezuela has sent thousands into the streets seeking safety. A number of videos have emerged showing the magnitude of the jolts, felt as far away as Trinidad and Tobago.
The social media community in Caracas was quick to share the terrifying moments they suffered as the earthquake struck. After hazardous jolts disrupted the daily routine of Venezuelans, videos showed people in Caracas assembling outdoors on the streets.
READ MORE: 7.3 Venezuela quake triggers brief tsunami scare
Even though there were no immediate reports of major damage or casualties, many buildings have reportedly been evacuated as a precaution.
Videos of other parts of the country showed similar chaotic scenes.
The earthquake was so powerful that it even reportedly caused material damage in neighboring Trinidad and Tobago.
Think your friends would be interested? Share this story!
You can share this story on social media: