Detained pastor case important for midterms, so US will ramp up sanctions on Turkey – ex-envoy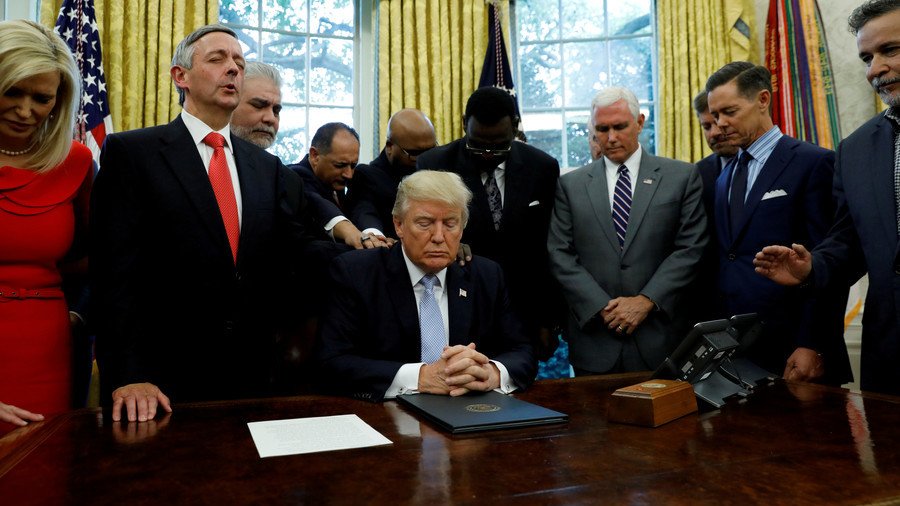 Pastor Andrew Brunson's fate is important to evangelical voters in the looming midterm elections in November, so Washington may impose more sanctions on allied Ankara, a former Turkish envoy to the US says.
"There will be additional sanctions, not just rhetorical threats," Osman Faruk Logoglu told RT. "They have invested a lot of pressure into the release of Brunson, given the importance of the midterm elections in the US. President Donald Trump wants to control Congress."
Brunson, an evangelical Christian cleric from North Carolina, was detained by Turkish officials in 2016 over terrorism and espionage charges. On Friday, the court rejected his third appeal to be released from house arrest. This happened several weeks after Washington imposed sanctions on two high-ranking Turkish officials, and promised more restrictions if Brunson isn't freed.
READ MORE: Turkish court rejects US pastor's appeal for release
Osman Faruk Logoglu, who now leads an Ankara-based think tank, the Center for Eurasian Strategic Studies, argues that Brunson's fate can rally the religious base at home. "Many key figures, like Vice President Mike Pence and Secretary of State Mike Pompeo, are evangelical Christians. They represent at least 25 million votes," the former diplomat says. "So the Brunson case is important not just as a US-Turkey issue but also in terms of its impact on US domestic politics."
Brunson's detention is one aspect of a broader, multi-pronged diplomatic spat between the US and Turkey. Lawmakers in Washington passed a bill effectively delaying the shipping of F-35 fighter jets to Turkey. Trump signed it into law on Tuesday. One of the chief reasons was Turkey's willingness to buy Russian S-400 air defense missile systems.
Other points of contention between the two nations include the Turkish military operation against the Kurds in northern Syria, and Ankara's refusal to back Washington's plan to target Iranian oil exports.
Turkey has been pushing back against US pressure, insisting that it will determine its own economic policies and choose its own trade partners.
Evgeny Bakhrevsky, director of the Moscow-based Heritage Institute and Middle East researcher, believes the US approach to Turkey is similar to its usual stance on nations it comes into conflict with – working towards regime change. "Washington wants to show that it's not against Turkey as a nation, Turkey remains its ally in NATO, and they just don't like Erdogan. The US wishes to tell the Turkish society that its leader has to be removed."
Bakhrevsky noted that the US pressure on Turkey serves as an additional incentive for Ankara to seek closer ties with other nations, like China, Russia, and European states. "The Europeans will maintain the existing objections to certain Erdogan policies and continue to voice their concerns, but that won't stop them from developing pragmatic cooperation with Turkey," he said.
Like this story? Share it with a friend!
You can share this story on social media: