'Iran Action Group' a new US tool of regime change, but Tehran's resilience is 'strong' – researcher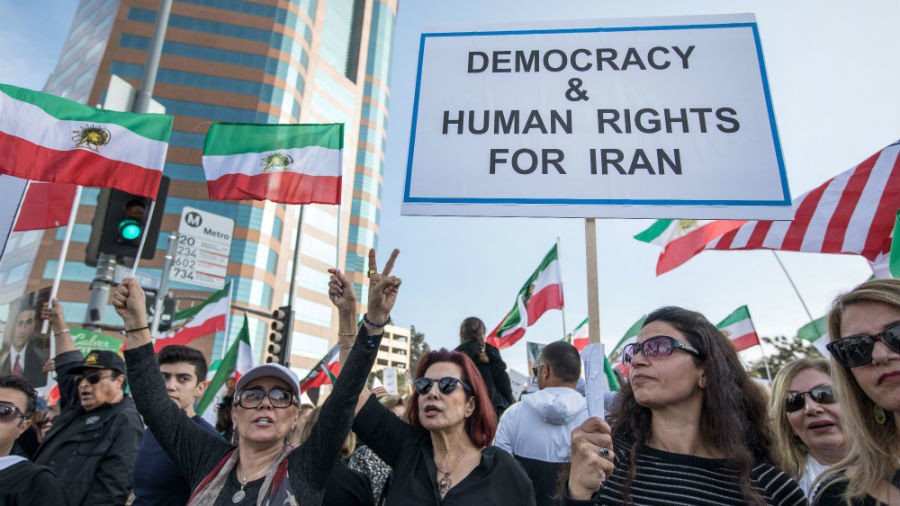 The newly created Iran Action Group is just the latest US plot to topple the Iranian government, but Tehran has proven to be far more resilient than the hawks in Washington expected, a Middle East expert told RT.
The Iran Action Group (IAG) simply "continues on the strategy to overthrow the existing Iranian government," by coordinating US engagement with the Iranian opposition, according to Igor Pankratenko, who is a Middle East researcher, journalist and deputy director of the Center for Strategic Assessment and Forecasts.
Announcing the creation of the IAG on Thursday, US Secretary of State Mike Pompeo said its goal is to address Iran's "hostile activity and support the Iranian people." He had earlier pledged to support the opposition in Tehran while meeting with Iranian diaspora. Similar ideas were expressed by Rudy Giuliani, New York's former mayor, as well as a lawyer and confidant of Donald Trump, when he attended an Iranian opposition rally in Paris.
Washington has indeed stepped up its efforts to stoke unrest in Iran by emboldening local protests, which are chiefly sparked by economic grievances – but it's not guaranteed that the US would be able to convert these demonstrations into political action, Pankratenko says.
"Iran sees protests almost every month. The rallies have been occurring for more than a year now, but the socially themed protests don't put forward the anti-regime agenda," the researcher argues. "The regime's resilience and fortitude turned out to be higher than the US experts thought. Plus, when the outside pressure kicks in, the society consolidates. Iran's resistance to outside pressure is quite strong."
Pankratenko believes that if the US follows through with its threats to clamp down on Iranian trade with full force, the Iranian economy could suffer more than it did from the Obama-era restrictions. But it is highly unlikely that the government will collapse, or that Iran will cave in to US demands and change its policy, the expert warns.
The historian also compared the 12-point ultimatum that Pompeo issued back in May to "twelve daggers shoved into Iran's back," adding that "if Iran submits to them, we can say that the Islamic Republic is defunct. Iran won't do it."
READ MORE: 'Strongest sanctions in history': Pompeo issues 12 demands to Iran, vows 'unprecedented pressure'
Iran and the US became locked in the latest diplomatic spat after Trump unilaterally pulled out of the 2015 Joint Comprehensive Plan of Action (JCPOA) on Iran's nuclear program in May. Washington has since hit Tehran with a new set of sanctions and promised more restrictions in fall.
The US abandonment of the JCPOA drew condemnation from the EU, Russia and China. The State Department's plan to torpedo Iran's trade and to eliminate the nation's revenue from oil exports was also met with protests from US allies in Europe and Turkey.
Like this story? Share it with a friend!
You can share this story on social media: