CNN Español uses photo of pro-government rally in report about protest against Nicaraguan president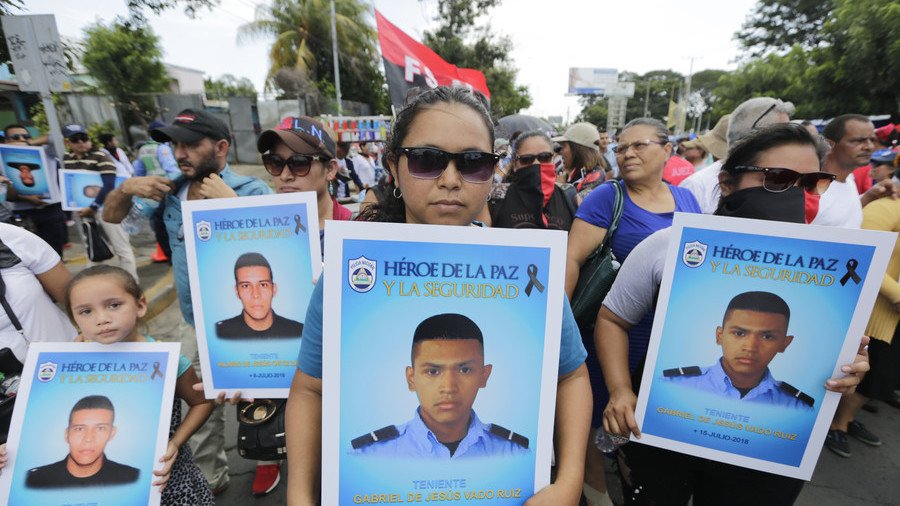 CNN's Spanish-language site used an easily-identifiable photograph of a pro-government rally in a report detailing a protest against Nicaragua's president, sparking accusations of propaganda peddling and sloppy journalism.
CNN Español tweeted out a video report on August 15 about Nicaraguans "returning to the streets to express their rejection of [President] Daniel Ortega's government," accompanied by a photograph of a large pro-government rally that took place several days prior.
Este miércoles el movimiento campesino, junto a otras organizaciones, vuelven a la calle para manifestar su rechazo al gobierno de Daniel Ortega y exigir la liberación de quienes catalogan como presos políticos https://t.co/VBnWXQc7Co

— CNN en Español (@CNNEE) August 16, 2018
The odd choice of photograph is particularly curious because it's difficult to imagine how the marchers could be mistaken as anti-government. A red-and-black Sandinista flag is clearly visible in the background, and some demonstrators are even seen wearing red-and-black bandanas over their mouths. The Sandinista National Liberation Front – or FSLN – is the democratic socialist political party headed by Ortega.
"There is a flag of the FSLN in the picture. This is a PRO-government demonstration, absurd propaganda," US journalist Ben Norton tweeted at the news site in Spanish.
Although the photograph appears to have been updated to more accurately reflect the story's content, it's still being used for an audio version of the video posted to the news channel's Soundcloud account.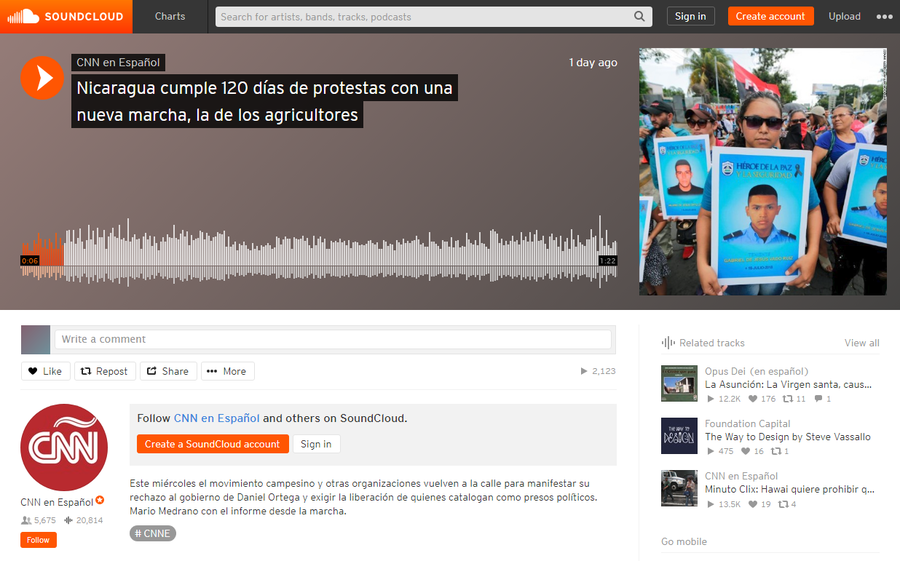 The erroneous tweet – which CNN has yet to delete – has been bombarded by hundreds of angry comments.
La foto es por Justicia para las Victimas del Terrorismo Golpista¿Quién mató a 22 miembros de la Policía?¿Quiénes hirieron de bala a 342 Hombres y 58 Mujeres de la Policía?¿Quién asesinó a decenas de Sandinistas?R/Fueron los pacíficos exigiendo democracia#NicaraguaQuierePazpic.twitter.com/SxbnLbJ9ZT

— Augusto C. Sandino (@NicaPatriotico) August 16, 2018
Y solitos dan en el clavo, así es como manipulan a las personas. Aquí les mostramos en unos cuantos Segundos cuan grande fue la caminata por la justicia en apoyo al Cmdte Daniel y al GRUN #NicaraguaQuierePaz Hay que ser más profesionales pic.twitter.com/WGmKgWxI1C

— ⚜️Sandra Pompeo⚜️ (@nic_pompeo) August 16, 2018
The CNN report comes amid months of civil unrest in Nicaragua, with more than 100 people having been killed in what has been characterized as a US-backed effort to overthrow the government.
"We have always wanted to have normal relations with the US but we see only aggression in return," Ortega said in an exclusive interview with RT Spanish earlier this month.
Like this story? Share it with a friend!
You can share this story on social media: