Amnesty vows 'full & independent external inquiries' into 2 staff suicides in recent months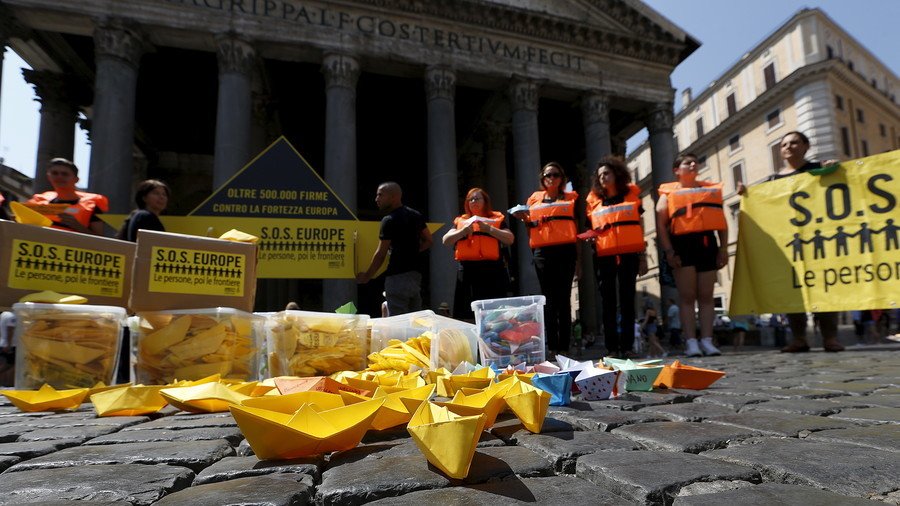 Amnesty International has promised independent external inquiries into the suicides of two of its employees in the past three months. In a farewell note, one of the victims said he did not get the help he'd wanted from the NGO.
Roz McGregor, 28, a paid intern within the group that lobbied at the UN in Geneva, took her life this summer. The body of Gaetan Mootoo, Researcher for West Africa, was discovered in the offices of Amnesty International France in Paris, alongside a suicide note, in late May.
Amnesty is now treating both deaths "with the gravity and priority they deserve, and will be holding full and independent external inquiries," Colm O'Cuanacháin, Amnesty's acting-secretary general, told AFP in a statement.
O'Cuanacháin added that Amnesty's staff is "shocked and devastated" at the loss of "beloved colleague" Gaetan Mootoo, and "a brilliant and inspiring young woman, Roz McGregor, who made a great impact in her short time" with the group.
McGregor started working for the organization in October 2017, according to her Facebook account. Her father Charles McGregor said that she'd developed anxiety and insomnia during her work in Geneva.
"Why did she take her own life?" he asked, as cited by the Times, insisting that there had been no previous suicide attempts and the woman "had led an active, adventurous life." "Why towards the end of April did she begin to suffer from insomnia, from which she had never suffered before? Why did she then struggle to find medical support in Geneva?" he added.
#1 [Eng] Rest in peace to one of the finest Amnesty International's researchers, Gaëtan Mootoo. As a part of Amnesty International for the past 30 years, his commitment, dedication and legacy will surely be missed. A true human rights champion. #RIPpic.twitter.com/8xREph3dl0

— Amnesty International Indonesia (@amnestyindo) May 28, 2018
The bereaved father called for "a proper examination of what happened" to his "only and much-loved daughter. What was happening with her at work in Geneva, what pastoral care was there for her when she was afflicted by acute anxiety and insomnia, conditions that she had never suffered from before?" he wondered.
Gaetan Mootoo had worked with Amnesty for 32 years. The group said that, in his farewell note, Mootoo made "it clear that his decision to end his life was because he did not get the help he wanted from Amnesty International." Amnesty admitted that it was "devastated" by what it learned in the note.
London-based Amnesty International focuses on human rights, including the release of political prisoners, abolishing the death penalty and combatting discrimination. The non-governmental organization says that over seven million have joined it.
Think your friends would be interested? Share this story!
You can share this story on social media: