Multiple fatalities incl police officers in Canada shooting, suspect arrested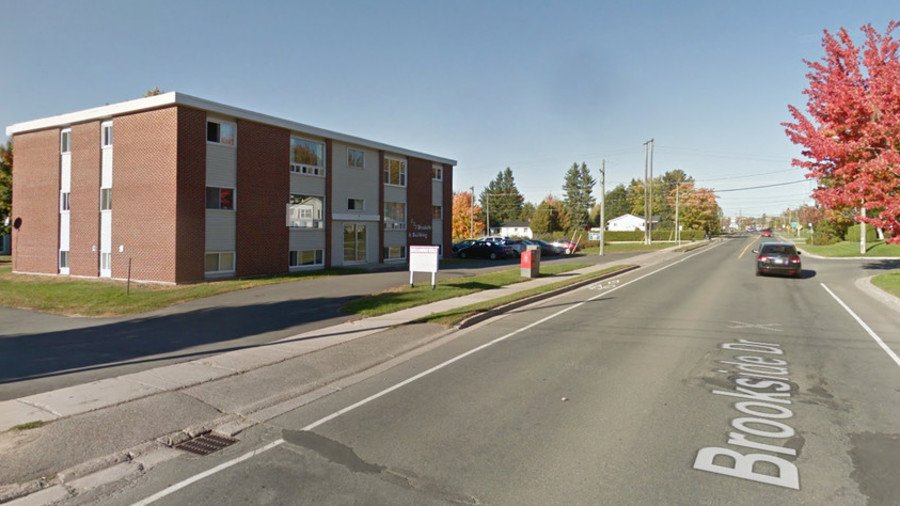 Canadian police have arrested one suspect after a "multiple fatality" shooting in Fredericton, New Brunswick. At least four people are reported dead, two of them police officers.
Police responded to the incident around 7.30 am, and arrested the suspect just over two hours later.
The shootings took place on Brookside Drive, a leafy thoroughfare on the city's north side. Locals have been advised to avoid the area and remain indoors with their doors locked as a search continues.
One resident told CBC News that he heard a series of shots ring out around 7 am. He described hearing "firecracker" sounds in the distance, then again closer to his house.
"It might've been a gunshot," he said. "It was sort of like a pop, pop, pop, pop."
CBC reported that police evacuated an apartment block near the man's house shortly after 9 am.
"I looked out the window and there were three police cars on the street just across from where I live," said another witness in the area. "I saw one cop just standing against the building … like he was waiting for somebody to come out."
Prime Minister Justin Trudeau offered his condolences via Twitter, and said that the government is "following the situation closely."
Fredericton is the capital of the province of New Brunswick, and is home to just under 60,000 people.
Violent crime is relatively rare in Fredericton, which rarely makes lists of the country's most violent cities.
In Moncton, the province's largest city, a 24-year-old man shot five officers from the Royal Canadian Mounted Police in 2014, killing three and severely injuring two. The attack was the worst attack on the RCMP in almost 10 years, and Moncton's first homicide since 2010.
Think your friends would be interested? Share this story!
You can share this story on social media: