US State Dept sanctions against Russia aimed at 'undercutting' Trump, analysts say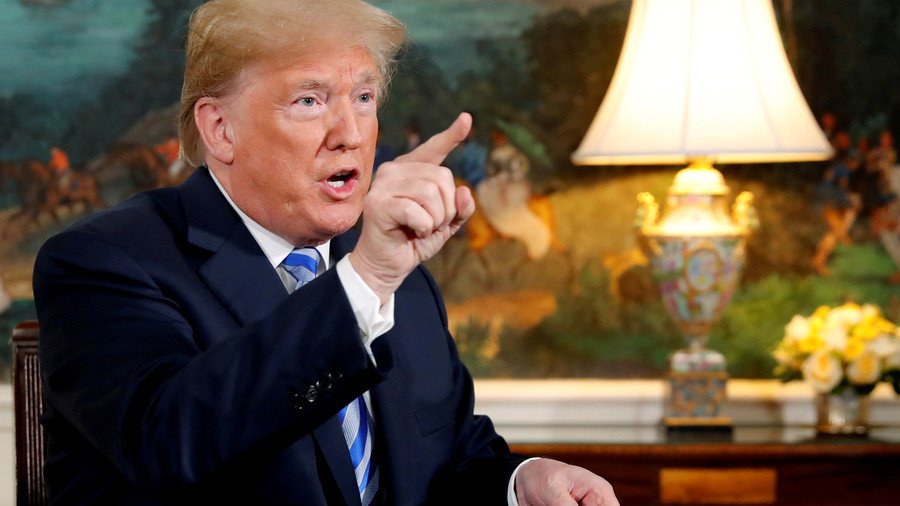 The US State Department decision to blame Russia for the poisoning of Sergei Skripal without any evidence amounts to "flicking matches in a gasoline-filled room," former US diplomat Jim Jatras told RT.
The announcement of sanctions on Wednesday came despite the fact that the US is entirely aware that Russia was not responsible for the poisoning of Sergei Skripal in Salisbury, UK in March, he said.
"This is a political demand... this is designed to undercut the overtures from the Trump administration for President Trump directly and also Senator Rand Paul – now in Moscow – to warm relations with Russia."
Former Pentagon official Michael Maloof echoed that sentiment, telling RT that "you have Donald Trump's foreign policy and you now have the Trump administration's foreign policy." He added that the sanctions are being orchestrated by the deep state to "make the president look bad and basically to corner him."
Both spoke to RT about Moscow's impossible position when it comes to its non-existent role in the Skripal poisoning. "How do they prove a negative?" Maloof asked.
Meanwhile, Jatras warned that the current situation is "getting more serious than the people behind this."
"We are getting very close to the line of the kind of breaking of dialogue, the breaking of relations that occurs between two countries only when they're on the edge of war. I don't think the people here really understand the kind of gasoline-filled room that they're flicking matches into," he said, specifically mentioning the second round of sanctions, which could downgrade diplomatic relations and cut off Aeroflot flights to the US.
The former US diplomat also noted Washington's hypocrisy in its demands. "Is Russia going to submit to on-site inspections by the United States?" he asked, while pointing out that the US itself hasn't destroyed its chemical stocks under the Chemical Weapons Convention. "This is a completely topsy-turvy world when it comes to these accusations."
However, there's probably more to the sanctions than meets the eye, according to Earl Rasmussen, executive vice-president of the Eurasia Center, who told RT that it needs to be looked at "from a much greater geopolitical situation," noting the situation in the Middle East, from Syria to Iraq.
"Obviously, Russia's had a significant hand in putting down Al-Qaeda and ISIS (Islamic State), and blocking a lot of things that the US establishment had there," he said.
As for the Kremlin's role in the baseless accusations, Rasmussen said he has "huge respect" for the Russian Foreign Ministry and President Putin for their handling of the situation. "They're probably the most grown-up foreign diplomats out there and the most professional as well," he said.
If you like this story, share it with a friend!
You can share this story on social media: