Moment of Bologna highway crash that triggered horrifying inferno caught on CCTV (VIDEO)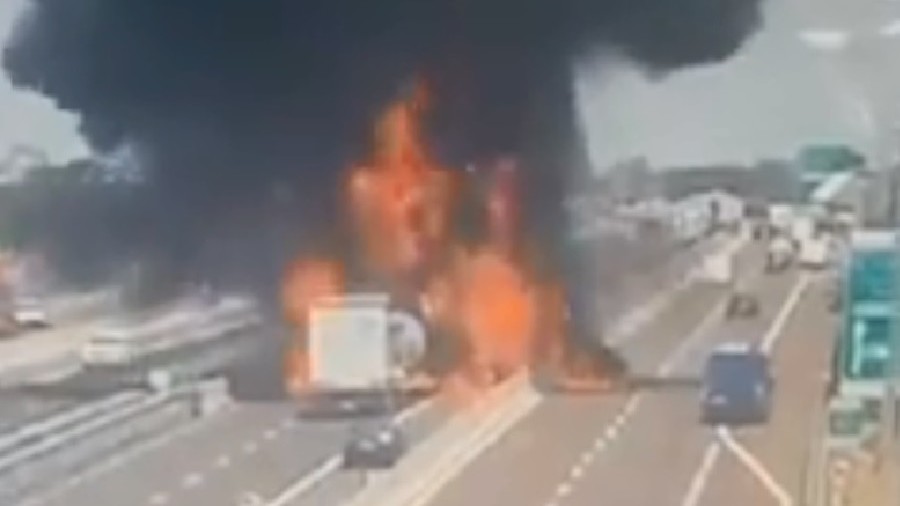 Shocking footage of a truck carrying flammable liquids crashing into a vehicle and causing a massive explosion on a Bologna highway has been released by the Italian police. Some 100 people were injured and at least two killed.
The video shows a tanker truck smashing into another vehicle, which seemingly stopped due to a traffic jam on the highway. It appears that the driver didn't hit the brakes before the collision, which then caused the tank to dislocate and swiftly erupt into a deadly inferno.
Two people were killed and around 100 injured in the incident, which occurred at 2pm local time on the A14 highway, Italian RAI television reported. The blast also caused part of the highway to collapse, with the fire spreading to a car-park beneath the overpass, where several other vehicles exploded.
If you like this story, share it with a friend!