Israeli aircraft fired at 'terror operatives' in the southern Syrian Golan Heights – IDF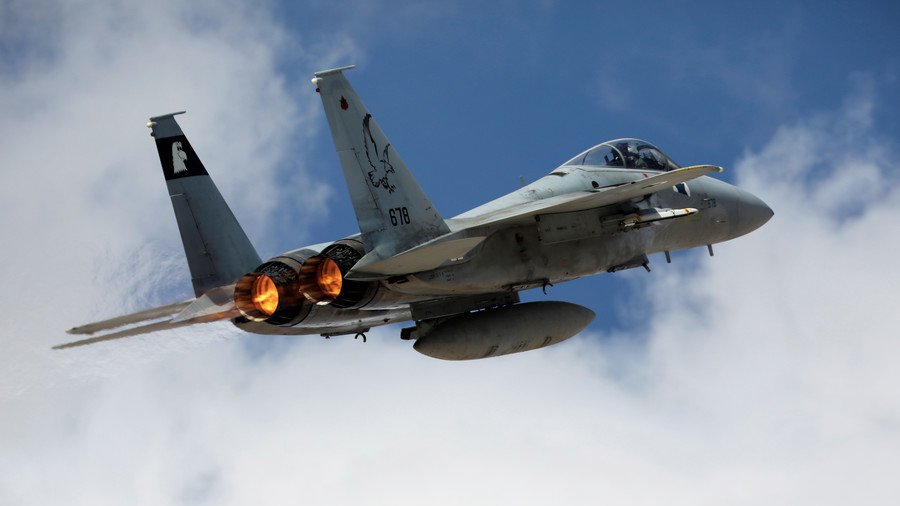 Israeli aircraft targeted what the IDF called "terror operatives" in the southern Syrian Golan Heights last night. The army said that the next morning it retrieved firearms and belts rigged with explosives in the area.
The army remains on "high alert" and "will continue to operate to ensure the security of the citizens of Israel," the IDF spokesperson said.
The air strike had killed seven "terrorists," the local media reports, citing the IDF.
Fighting intensified near the Golan Heights in mid-July when the Syrian government began an offensive against militants in the adjacent area.
Last week, the IDF launched two Patriot missiles at a Syrian jet it claimed violated Israeli airspace flying over the Golan Heights. Syrian state media rebuffed the claim, saying the jet was conducting a counter-terrorism operation in the area, but stayed within Syrian airspace.
READ MORE: Israeli military fires 2 interceptor missiles at Syrian Sukhoi warplane
The next day, Israel conducted aerial and artillery strikes in Syria's southwestern Quneitra province. The IDF said it targeted the militants who had launched two rockets over the Golan Heights the night before.
Despite the recent escalation at the Israeli-Syrian border, Israeli Defense Minister Avigdor Lieberman told reporters on Thursday that the successful Syrian offensive will help stabilize the region."The situation is returning to how it was before the civil war, meaning there is a real address, someone responsible, and central rule," the minister said, cited by Reuters.
Like this story? Share it with a friend!
You can share this story on social media: