Two Americans among four tourists killed in Tajikistan car-ramming incidents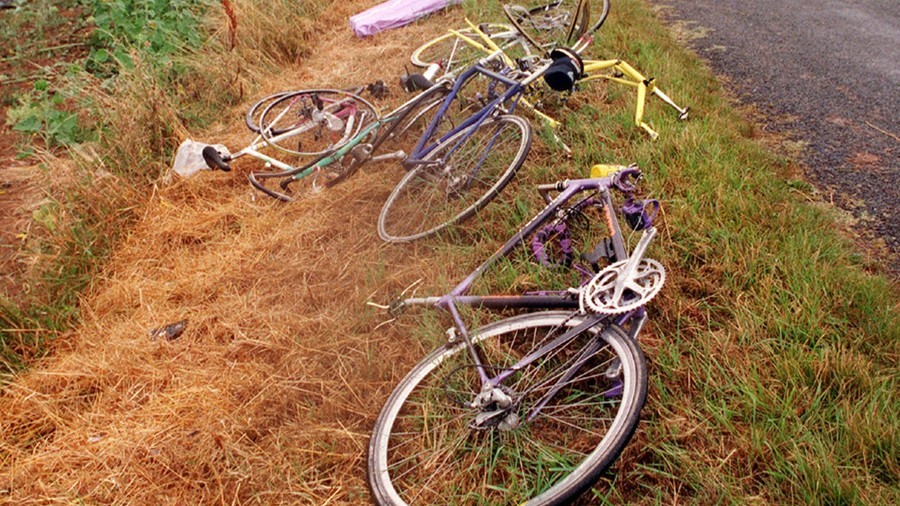 Four foreign tourists were killed in the Central Asian republic of Tajikistan, after a car rammed into a group of cyclists. The police swiftly tracked down the perpetrators and shot two of them dead after they resisted arrest.
The tragedy occurred at mid-day on Sunday at Yoksu village in the southern part of the country. A car plowed through a group of cyclists at high speed and fled the scene.
Three people were killed instantly, while another foreigner was rushed to hospital, where he died of his injuries. Several other tourists suffered light injuries in the incident and received medical and psychological assistance from the doctors.
The US Embassy in Tajikistan confirmed the death of the two Americans and expressed condolences to their families. One of the deceased was from the Netherlands.
Tajik law enforcers launched a large-scale manhunt and soon discovered a Daewoo Leganza vehicle in the nearby village of Torbulok. The "damage it suffered" suggested the vehicle had been involved in the ramming, a police statement said. Four suspects, a driver and three passengers, tried to flee and resisted arrest. During the manhunt, two suspects were shot dead and one was arrested.
According to the security forces, investigative measures to track down the remaining accomplice of the criminals were ongoing.
Many of the details of the incident remain unclear at present, including whether it was an accident or a deliberate attack.
Think your friends would be interested? Share this story!
You can share this story on social media: