Genomics startup sold 5mn users' genetic data to big pharma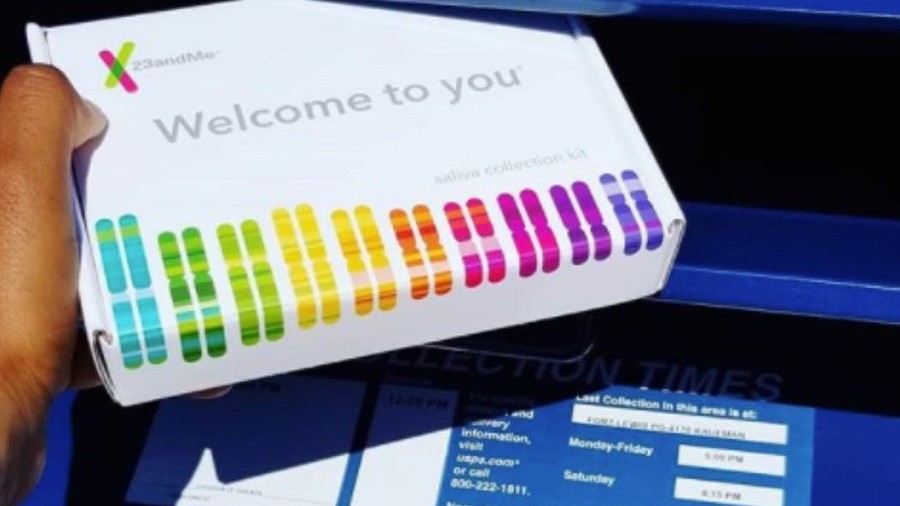 A major DNA-testing Silicon Valley company is partnering with a British pharmaceutical giant, saying its database of over five million hereditary material samples will help develop new medical treatments.
The $300 million four-year collaboration project between GlaxoSmithKline (GSK) and 23andMe genomics company will allow the London-based pharmaceutical to use over five million DNA samples from the genetic-phenotypic database of the Mountain View firm.
"The goal of the collaboration is to gather insights and discover novel drug targets driving disease progression and develop therapies for serious unmet medical needs based on those discoveries," 23andMe said in a statement.
Noting "commercialization expertise of GSK," as well as the company's capabilities to research and develop new drugs, 23andMe expressed hope that their database will be used "across a broad range of diseases and modalities, including small molecule, biopharmaceuticals and cell and gene therapies."
In 2007, 23andMe pioneered DNA saliva-based testing for ancestry. Besides offering its customers the possibility of discovering their roots, the company employed scientific researchers to analyze the customer data, which was then repeatedly used for scientific research.
The firm gets the consent of its customers before using the samples in this way. While the individual can protect their privacy, "any of your data that have already been entered into a study cannot be withdrawn, but your data will not be included in studies that start more than 30 days after you withdraw," the terms say.

"For those who do consent, their information will be de-identified, so no individual will be identifiable to GSK," the pharmaceutical said, noting that over 80 percent of 23andMe's customer base on average consent to participate in research.
"Today is an important milestone in how 23andMe will be able to impact the lives of those with disease and how we will be able to improve the future of healthcare." - Anne Wojcicki, 23andMe CEO 👏https://t.co/9Gs5zZUJRO

— 23andMe (@23andMe) July 25, 2018
While some experts, like Peter Pitts, president of the Center for Medicine in the Public Interest, questioned potential privacy breaches, GSK was quick to assure that protection of customers' data and privacy is the highest priority.
"Both companies have stringent security protections in place when it comes to collecting, storing and transferring information about research participants. 23andMe employs software, hardware and physical security measures to protect the computers where data is stored and information will only be transferred using encryption to offer maximum security," GSK said.
Like this story? Share it with a friend!