Italy's Salvini slams EU 'charity' offer to pay €6,000 per rescued migrant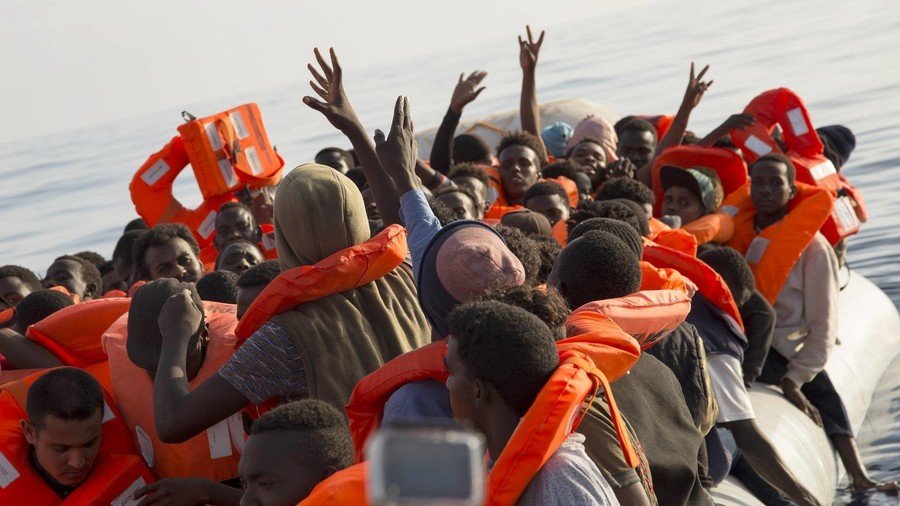 Italy's Interior Minister Matteo Salvini has slammed an EU offer to give members states €6,000 for each migrant they rescue as "charity," claiming the bloc simply misses the target of what is actually needed.
As part of efforts to assume a "truly shared regional responsibility" for the ongoing migrant crisis, the EU's executive said on Tuesday that the offer would be valid for those member states willing to take in migrants disembarking from rescue boats.
But Salvini swiftly rejected the proposal, saying it is far from enough.
"If they want to give money to someone else they can do so. Italy doesn't need charity," he said as cited by the country's ANSA news agency.
"Italy is not asking for charity handouts. Over time, every asylum seeker costs between €40,000 and €50,000."
The plan comes after a nine-hour summit between EU leaders last month saw the hammering out of a solution which would see EU members propping up so-called controlled centers on a volunteer basis. The secured centers would host migrants while their asylum application is processed.
The plans, however, were immediately shot down by Italy, France, Austria and Germany who said they have no intention of opening the facilities on their soils.
Asked if Austria would open such a center, Prime Minister Sebastian Kurz said at the time: "Of course not … we are not a first-arrival country, unless people jump with parachutes."
The proposal was the latest attempt to relieve southern Mediterranean countries, namely Italy and Greece, of some of the burden of the migrant crisis. The countries have, for more than three years, taken in the largest amount of migrants because of their proximity to north Africa, from where a large proportion arrive.
The plan seeks to encourage countries to set up the "controlled centers" by stressing their temporary nature, with asylum applications processed between four to eight weeks. By comparison, Germany can take up to eight months per claim.
It comes after German Chancellor Angela Merkel's claim, at the end of June, that she had obtained the consent of another 14 countries for the rapid return of migrants to the first country where they arrived. Merkel said dozens of EU member states had given the green light for migrants, seeking asylum in Germany, to be returned to the country where they first registered.
READ MORE: What consent? Hungary, Poland & Czech Republic deny sealing migrant deal with Merkel
Under the EU's Dublin regulation, all migrants must claim asylum in the first country where they set foot. But Hungary, Poland and the Czech Republic said they did not approve any such deal.
Subscribe to RT newsletter to get stories the mainstream media won't tell you.
Like this story? Share it with a friend!
You can share this story on social media: