Runaway artillery gun hits taxi in Canada (PHOTOS)
An investigation is underway in Canada after a runaway artillery gun detached itself from a military vehicle and rolled into afternoon traffic.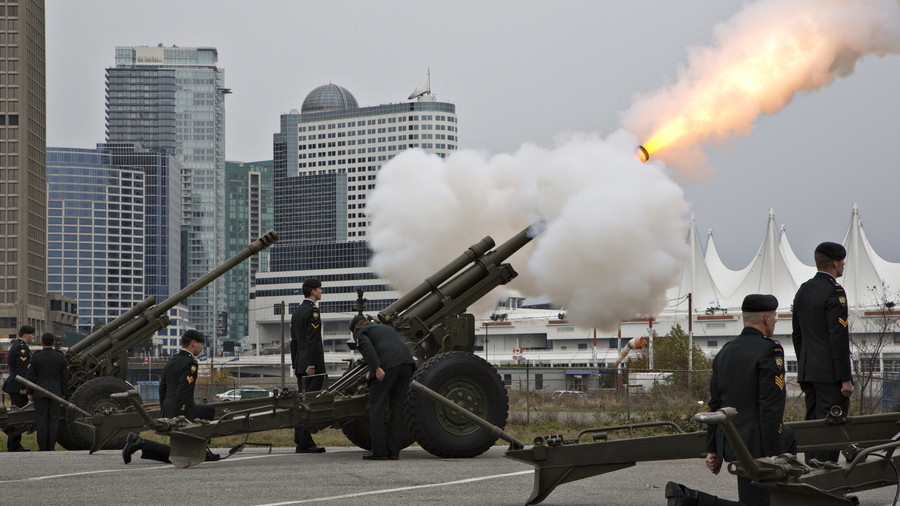 The incident occurred around 1 pm on Saturday in the city of Nanaimo, British Columbia, where witnesses saw two members of the Canadian Armed Forces unsuccessfully chase after the howitzer after it mysteriously detached from the military vehicle towing it, according to the Vancouver Sun.
Witnesses report that the gun was only slowed down and came to a halt after coming into contact with the empty passenger side of a nearby taxi.
No one was injured during the incident, according to Nanaimo Royal Canadian Mounted Police, who along with Canadian Forces personnel are investigating how the towed gun managed to get loose.
Non-HA news in Nanaimo! An artillerary gun became unhitched, was rolling downhill with two miltary guys chasing it and hit a taxi! Passerby said: "try explaining that to ICBC!" pic.twitter.com/r6UvF3lRX0

— Kim Bolan (@kbolan) July 21, 2018
You can share this story on social media: