Rogue camel causes chaos on Moscow highway (VIDEO)
Published time: 20 Jul, 2018 08:57
Edited time: 21 Jul, 2018 08:34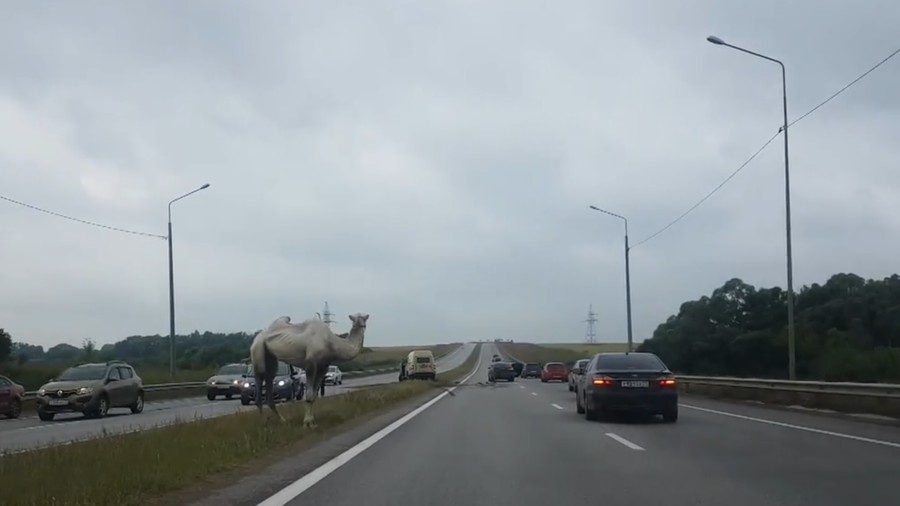 A runaway camel caused havoc on a Moscow motorway after it appeared out of nowhere and ran across multiple lanes of traffic, causing cars to swerve to avoid hitting it.
The Bactrian camel was spotted running across the lanes of traffic on Wednesday, shocking motorists who weren't expecting to come across a camel on their commute.
While the mystery of what the camel was doing there remains unsolved, local media report the animal may have escaped from a circus.
Think your friends would be interested? Share this story!