Longest lunar eclipse of the century is coming: What you need to know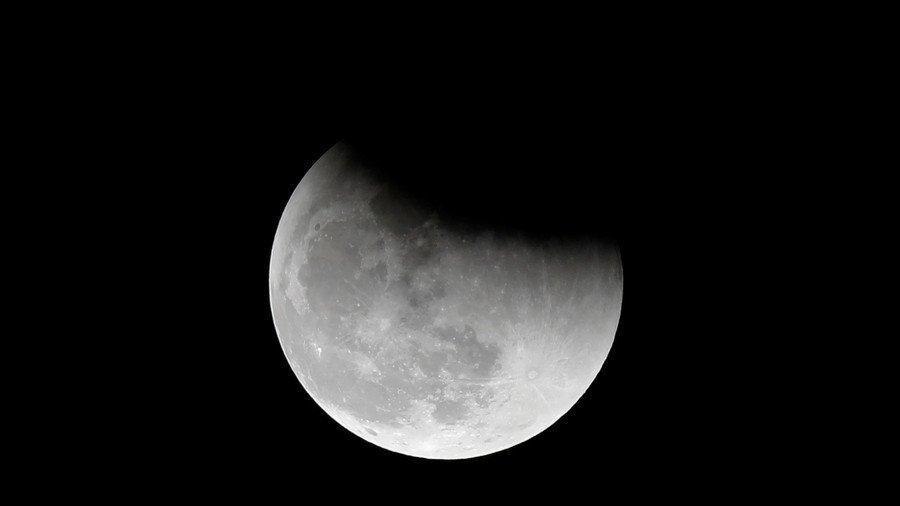 The longest lunar eclipse of the 21st century and the chance to see Mars up close is almost upon us, here's everything you need to know to catch the mesmerizing event.
On Friday July 27 the lunar eclipse will stretch across most of Europe and Asia, Australia, Africa and part of South America. North and central Americans won't be able to see the eclipse in their skies, but truly-committed astronomers can catch the livestream online from 6pm UTC.
This will be the second total lunar eclipse of 2018, the first took place on January 31st and lasted three hours and 23 minutes. However the time span in which there was a "total" eclipse was one hour and 16 minutes. This new total lunar eclipse is projected to last one hour and 43 minutes - four hours all together for the overall eclipse - making it the longest lunar eclipse of this century.
READ MORE: 'Alien arachnids': Spider-like mounds captured by NASA on Martian surface (PHOTO)
A total eclipse is a rare occurrence which happens when the moon, Earth and sun align and the full moon passes behind our planet, falling into its shadow. Large swathes of the planet will be cast in complete darkness as the moon makes its way across the continents. The upcoming eclipse is also known as a 'Blood Moon' because while the moon is in the shadow, it appears to turn a shade of red.
Making the milestone even more special, Earth is passing between the sun and Mars throughout July and September, but on July 27 the red planet will be in the best opposition in our sky since 2003. This means observers on Earth will also have their closest and brightest view of the planet in 15 years.
Like this story? Share it with a friend!
You can share this story on social media: